This article is more than 1 year old
God of War III
Greece is the word
Review The God of War trilogy spans two PlayStation generations, and God of War III could not look better - or prove the PS3's abilities - in a more stunning way. This hotly anticipated HD bloodbath of guts and lost heads - sorry, Helios - is a godsend for Sony.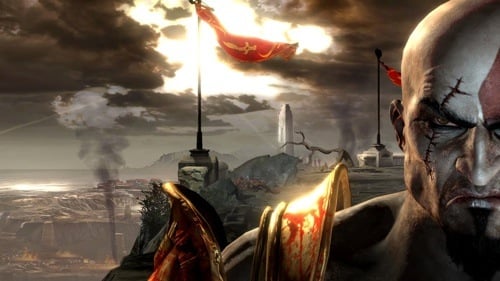 God of War III: revenge is a dish best served cold. With Houmus
God of War III takes place almost immediately after the end of the last game. God of War II finishes with Kratos rallying the Titans for one last battle against Zeus and the Gods of Olympus. God of War III starts as you approach the top of Mount Olympus on the shoulder of Gaia.
The HD opening sequence sets the scene for anyone who missed the last two instalments of the game, making it easy for a casual gamer to jump straight into this third incarnation.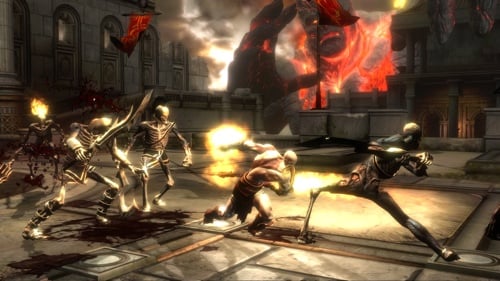 Not a remake of Jason and the Argonauts
They'll certainly get caught rubber-necking - God of War III looks amazing. The 3D modelling, textures and environment all show how committed the developers were to pushing the boundaries. Finally a company has made the effort to give us what we knew in our hearts the PS3 was capable of. This is gaming on a whole new scale, with cinematic 360° camera rolls that offer a new level of immersion as you fight bosses perched on the shoulders of giants.
| | | |
| --- | --- | --- |
| | | God of War III is rated 18 / Mature. |