Review Elgato has made some darn fine TV tuners in its time, and its Eye TV DVR software remains a key Mac media application, but sometimes you have to question its wisdom. Why release a brand new tuner in the UK without supporting the free-to-air terrestrially broadcast HD TV platform?
The EyeTV NetStream DDT, you see, won't pick up or decoded Freeview HD. It is capable of decoding HD TV, but only content broadcast using the DVB-T system, not Freeview HD's DVB-T2.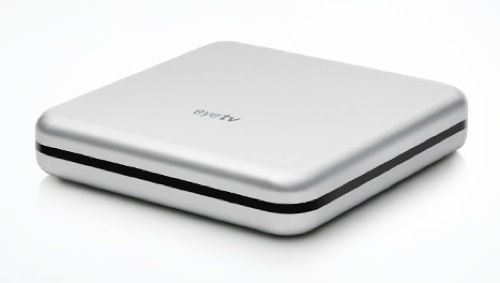 Elgato's EyeTV Netstream DTT: Wot, no Freeview HD?
Elgato, not unreasonably, has to cater to a broader audience than Brits, and while our terrestrial TV chiefs decreed DVB-T2 to be the way forward, a fair few of their colleagues on the continent had already settled on DVB-T, the technology, incidentally, used by standard-definition Freeview.
Should Elgato have made two NetStream DTTs, one for the UK and another for the rest of Europe? Well, someone has to, and if Elgato doesn't, someone like Sling Media, whose Slingbox series the NetStream DTT most resembles, will. Elgato says it's waiting for low-power, small DVB-T2 decoder chips that can be powered by USB, and leaving the bulky ones on the market today to the set-top boxes they were designed for.

The signal from the aerial feeds the two on-board tuners
Like the SlingBox family members, NetStream DTT takes the feed from your aerial and beams the Freeview channels it receives across your home network. The Elgato has two tuners on board, both fed from the one co-ax port, and so can transmit to two network clients simultaneously. It doesn't downgrade the broadcast video bitrate to do so, Elgato says, and I certainly so no drop in picture quality.