Words & Weather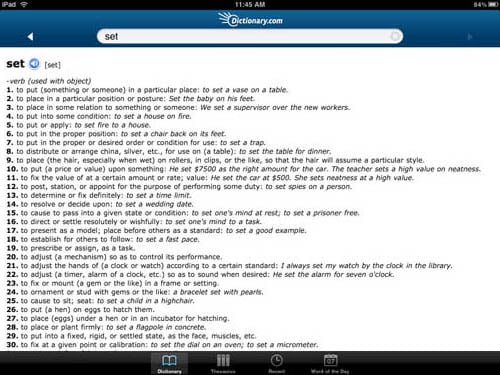 Among the most versatile words in the English language
"A dictionary?" we can almost hear you say. Yup, a dictionary - a damn good one, and a big step up from its free-app competition, Dictionary!.
Based on the Random House Unabridged Dictionary, the Dictionary.com app is remarkably thorough. Check out, for example, the 119 major definitions of the word "set" - and that doesn't even include the Egyptian god, brother and murderer of Osiris.
Dictionary.com also includes a thesaurus - with 49 synonyms for "stupid," for example - plus spoken pronunciations (though not for all words) and a Word of the Day feature. Today's WotD is "indefatigable," a lovely compliment for someone who just tested dozens of iPad apps.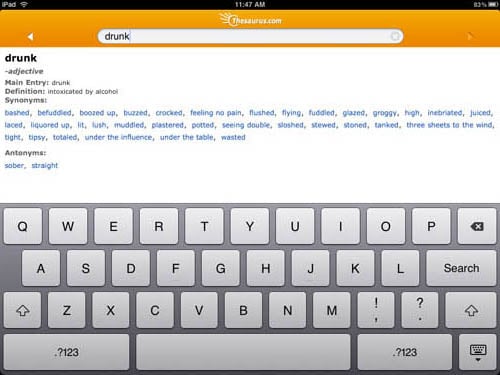 The thesaurus will help you impress your mates at the pub with your erudition
---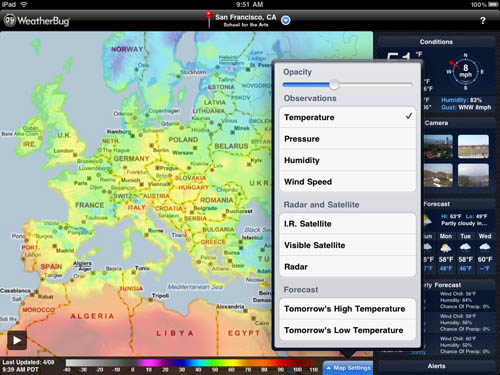 Seems a bit nippy in Oslo, as per usual
This free app can quickly show you weather conditions anywhere in the world. Either pinch to zoom and drag to pan across the large map, or simply enter the name of the location that you're interested in - right now, for example, it's 78 °F at the Da Nang International Airport in Kowloon.
A variety of map settings show color-coded, animated gradients for temperature, pressure, humidity, and wind speed. Pop-out displays detail current conditions and forecasts, plus, when available, relevant webcams and hourly forecasts. Satellite views can also be displayed, when they're available for the location you're viewing.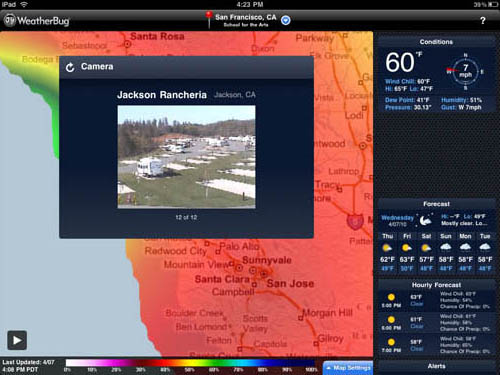 Webcam view can give you direct contact with the weather in even low-rent districts
---
Similar topics