Books & Movies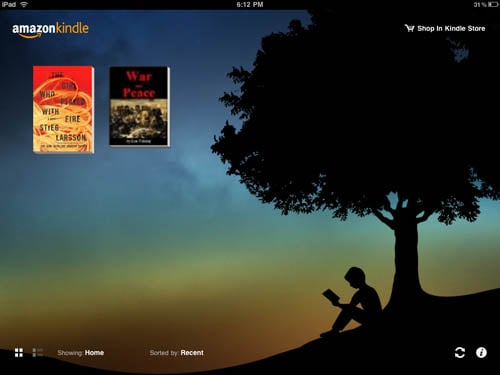 Apple's iBook app is also free, but of no help if you already own Kindle ebooks
We're of the opinion that the iPad won't replace Amazon's Kindle until it sheds some weight - at 1.5 pounds (0.68 kg), the Wi-Fi model is just too heavy for extended reads. That said, if you don't mind resting the thing on your lap, the iPad Kindle reader is a fine window into the world of literature (or trashy novels), and a great improvement over the tiny-screened iPod version.
It's also significantly easier to shop the Kindle store using the iPad version. Instead of the cramped iPhone-only Kindle Books store, the iPad version leads you to the full browser-based store. After you select a book - many of which are free - you're led back to your iPad, where the Kindle app relaunches.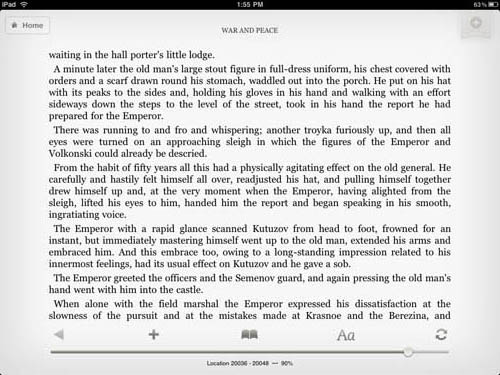 We just finished War and Peace on our iPhone (seriously) - the iPad would have been a hefty improvement
---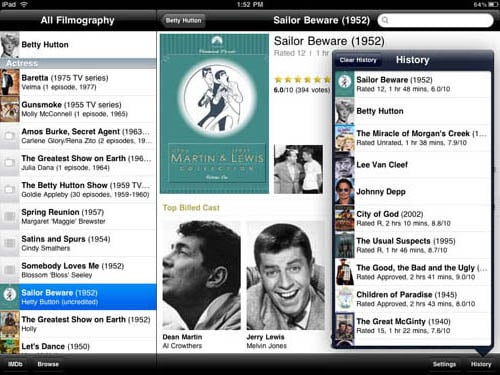 More info on more movies than you even knew existed
iMDB, for the three of you in the world who've never heard of it, is the Internet Movie Database, a compendium of a titanic amount of information on movies and television shows.
The comparatively large screen of the iPad is used to good advantage to display a wide range of iMDB info, including such niceties as the top 250 movies of all time as voted by iMDB users (The Shawshank Redemption as number one? I think not...), the 100 worst movies of all time, a list of stars born today, and more.
The iPad's location service allows iMDB to show you showtimes and locations of movies in your area, and email that info to friends - or, in the case of Miley Cyrus' The Last Song, to enemies.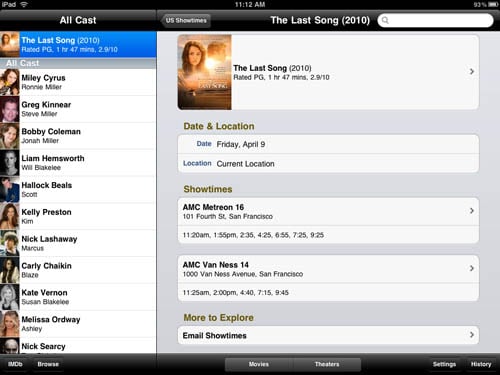 Location services display local showtimes, which you can email to Miley Cyrus fans
---
Similar topics