Stars & Bars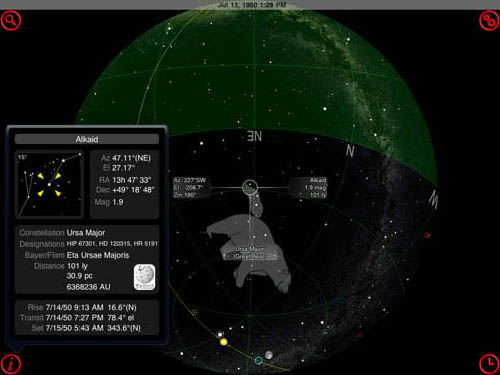 Zip across the universe and zero in on interesting celestial bodies
If, like us, you live in a light-poluted city, this free app may be the only way you can explore the heavens. You get a celestial sphere that you can spin about, crosshairs for singling out celetial items such as the moon, planets, stars (including ours), clusters, nebulae, and galaxies, and the type-in search has a go-to function that'll zoom you through the heavens to your desired spot.
You can also go backward or forward in time to see, for example, how the heavens were arrayed at your birth, or how they'll look when you turn 100 - an astonishing amount of info and a great feature set for exactly zero dollars.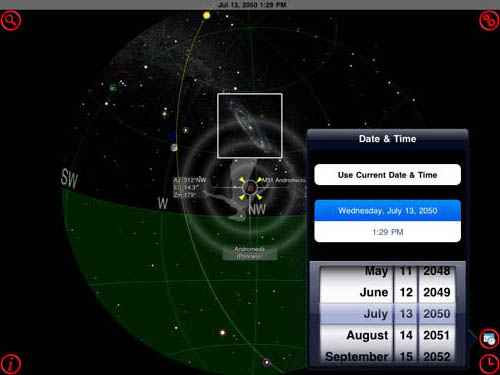 Check out the alignment of the stars - past, present, and future
---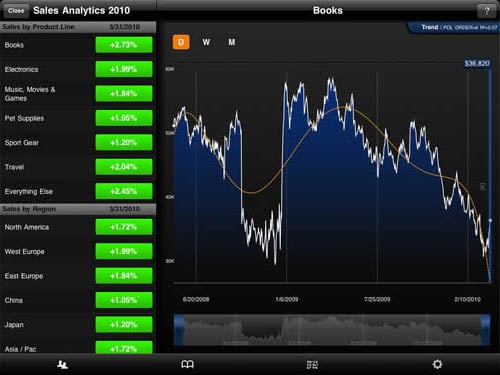 You provide the data, Roambi provides the visualization
We wrote about this executive decision-making tool earlier this week. A window into the buzzword du jour, "business intelligence" (BI), Roambi can be configured to provide you - or your boss - with information from a variety of corporate back-ends, starting as simple as Excel and moving up to Salesforce CRM, SAP Crystal Reports, IBM Cognos, and more.
While Roambi for the iPad is free, you'll need your choice of back-end to make it work. The Roambi Lite web service is also free, but it's limited to spreadsheet data. If you want access to more BI info from other sources, Roambi will charge you.
One other free business app you might be interested in is Square, a point-of-sale payment-card app that was promised for the iPhone but has only now appeared, but for the iPad.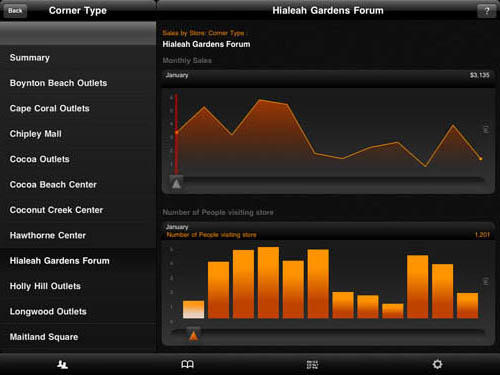 You'll need your own back end, which you can set up to dive as deep as you want - or can
---
Similar topics