Art & Clouds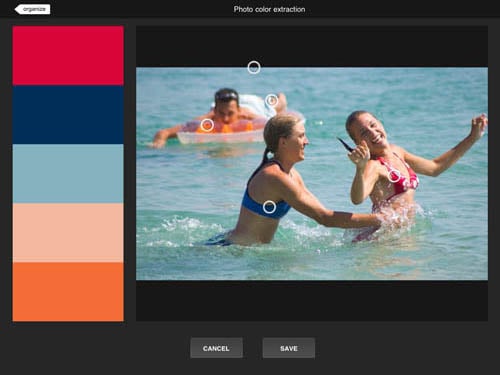 Ideas builds its own idea of complementary color sets out of photos you supply
Flash may be banished from the iPad, but Adobe isn't. That company has come up with a nifty vector-based drawing app that may be simple, but which we found to be addicting - not to mention a good way to quickly sketch out ideas using only your finger, which Ideas then converts into smooth vector art.
You can build complementary five-color sets from photos in your iPad photo library, then use those color sets to sketch out "ideas," or choose you own colors. You have control over brush width and opacity, image zoom, a photo or a drawing layer (or both), and other options.
Adobe provides no Help menu with Ideas, so you'll have to figure it all out yourself. Foretunately, though, the app is simple enough to quickly decipher.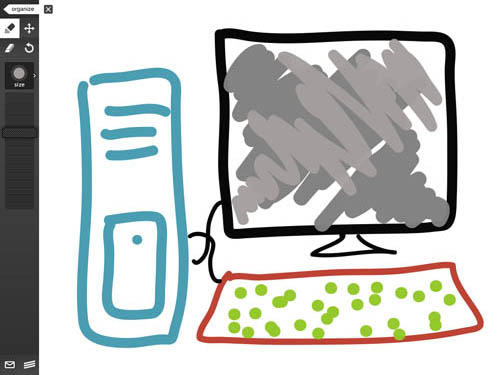 Your humble Reg reporter is painfully lacking in artistic chops
---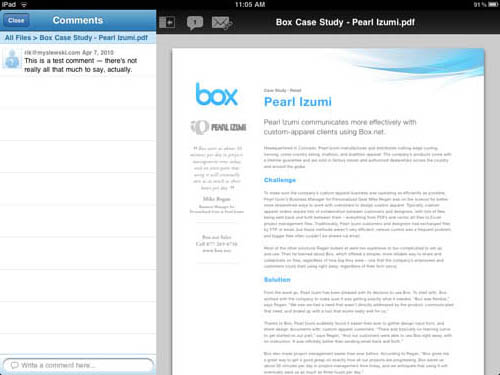 View PDFs - and a slew of other file types - and add comments to them
Box is aptly named: it's a straightforward app that links you to cloud-based storage where you can store, view, comment on, and share a wide variety of file types. How wide? The company calims support for - hang on - .AI, .BMP, .CSS, .CSV, .DOC, .DOCX, .FLV. .HTML, .JPEG, .JS, .MP3, .ODP, .ODS, .ODT, .PDF, .PHP, .PNG, .PPT, .PPTX, .PSD, .RTF, .SQL, .SWF, .TIFF, .TXT, .WPD, .XLS, .XLSX, and .XML.
From a browser-based interface on your Mac or PC you can upload files, create folders, comment on or tag files and folders, turn folders into public web pages, and more.
The iPad app is free - or, of course, it wouldn't be in this list - and you can get a free Box account that lets you upload files up to 25MB in size, and which has a total capacity of 1GB. If you want more, you can upgrade to an Individual plan at $9.95 per month, which gives you 10GB of space, the ability to upload files up to 1GB in size, and a variety of other features. The Business plan gives each user 15GB and the ability to upload 2GB files, improved search, the ability to brand your Box, and runs $15 per user per month, with a minimum of three users.
Presumably there's good info to be found in the app's demo video, but we could never get it to play all the way through. And we should note that the iPad app is just a viewer, commenter, and file-manager, not an editor.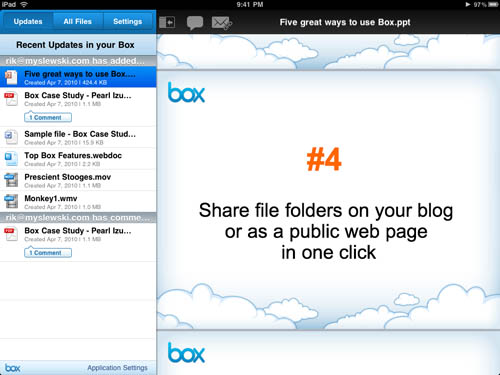 Track your files and their comments, and check for updates
---
Similar topics