Radio, Numbers, Music & Chat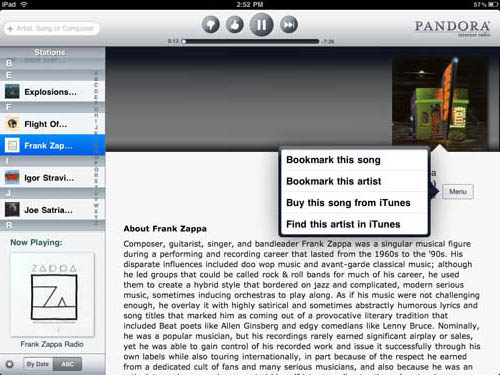 And when iPhone 4.0 is released for the iPad this fall, Pandora will play in the background - finally
Pandora Radio is another iPhone app that takes good advantage of the iPad's larger display. And if you live in the US (sorry, UK readers) and aren't already familiar with the Music Genome Project and Pandora, you just haven't been paying attention.
---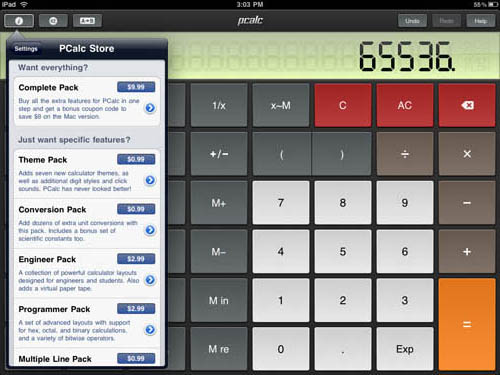 If trig et al. isn't enough for you, pony up for an engineer's or programmer's power pack
More calculator power that most folks will ever need, including trig functions, log, and various exponentials. Access the in-app PCalc Store to add more features, functions, themes, and engneering- or programmer-specific capabilities.
---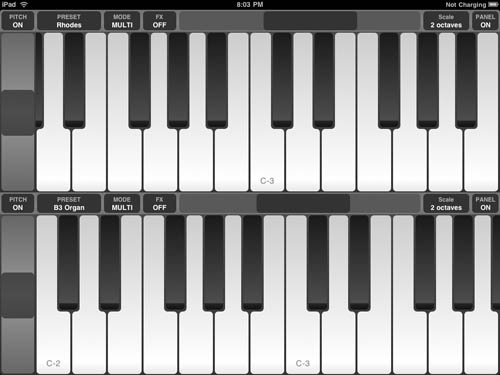 An uncomplicated way to tickle the iVories
This straightforward polyphonic or monophonic keyboard has two ranks, each with seven voices and simple effects. Unfortunately, it only works in one landscape orientation - and that one is 180 degrees off Apple's tilt-up iPad case. [Update: When we wrote this, Pro Keys was free. It's now 99¢. Life goes on.]
---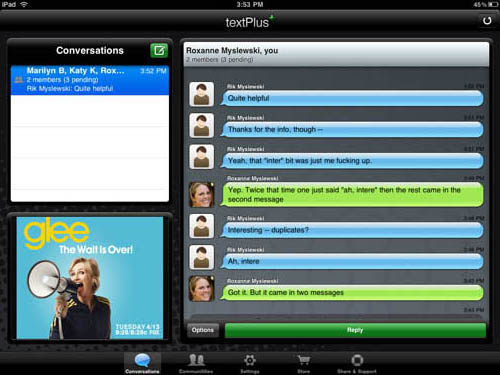 Gather your friends together for a group chat
Send multiple SMS messages concurrently - 140-character max. Once your targets reply, you can all join into a group chat. There's a lot more this ad-supported free version can do, such as community building - find out more here.
---
Similar topics