Canon PowerShot G11
---
Review The G11 is an intimidating camera. Hand it to someone inexperienced and it's likely they'll hand it straight back. The top is scattered with dials controlling everything from the shooting mode, exposure compensation and even - unusually - ISO.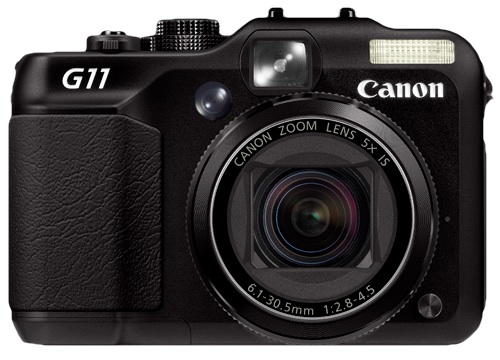 This is a double-edged sword. On the one hand it makes the G11 - already the biggest, heaviest camera here - about as user-friendly as a Boeing 747, at least for beginners. On the other hand, for photographers who understand the basics, it makes setting up a shot and compensating for different subjects and lighting conditions an absolute snap.
I particularly love the ISO and exposure compensation dials, which allow you to control the exposure of your shot without fiddling with shutter speeds and aperture sizes.
As you would hope for a compact that costs as much as a basic DSLR, the G11 offers superb image quality. With the Panasonic LX3 it's one of only two cameras here to offer a RAW mode, and the lens, equivalent to a 28-140mm optic in 35mm terms, produced stellar images.
The test images were markedly sharper than those yielded by any other camera here, and the maximum aperture of f/2.8 means you can get some decent depth of field effects.
At low ISOs the G11 offers DSLR-like quality, and it was the front-runner at ISO 800 as well. Softness and noise become factors at its maximum everyday ISO of 3200, but it at least returned faithful colours.