Review As the Fujifilm is the cheapest camera here, now coming in at a relatively-paltry £160, it would be fair to expect the F200EXR will offer fewer features than any of our other compacts.
No so. Look at the back and you'll find a mode dial bursting with features, including a fully manual mode.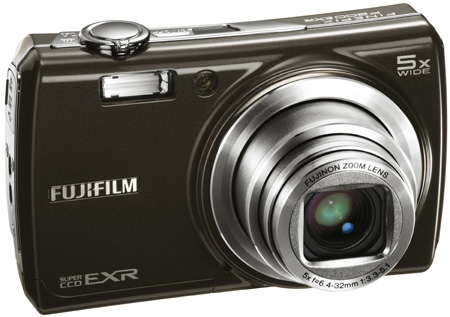 The F200EXR offers the widest range of ISOs here, from 100 to a DSLR-challenging 12,800. It's good at the bottom end, with its ISO 100 images competing comfortably with those from other cameras. However, it slipped to the middle of the pack at ISO 800 and produced the worst test images at ISO 3200. For ISOs 6400 and 12800 you need to drop the F200EXR's resolution to 5.5 and 3MP respectively, but images taken at these settings were total write-offs, too low quality for even use at small size on the web.
The only major concessions to the F200EXR's price you'll find are the menu system, which works well but looks dated, and the all-plastic body, which feels arguably a little less comfortable than the Samsung WB1000's, and significantly less durable than the metal shells of the likes of the Ricoh CX3 and the Panasonic LX3.
The F200EXR is the slowest here for burst performance, shooting around one frame every two seconds in continuous mode, and offering a reduced-resolution burst mode of 2fps.