Review Along with the Ricoh CX3, the Nikon S8000 stands out in this group for not having a proper manual mode. This proved an annoyance during testing, not least because it's combined with the longest lens of any camera here.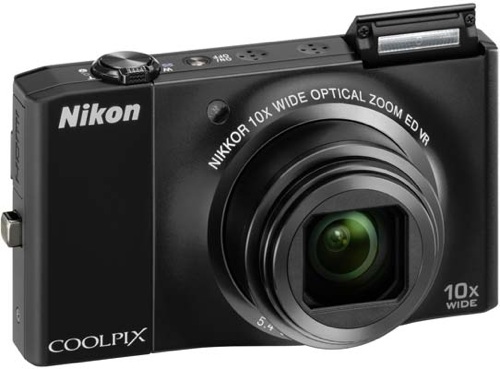 The S8000 is the slimmest camera on the market with a 10x optical zoom, somehow hiding a 30-300mm wide-angle to telephoto lens in its 3cm-deep body. It's also the highest-resolution camera here, offering 14.2Mp at a price where 12Mp or 10Mp is the standard.
That means - potentially - lots of room to crop into your pictures.
The camera works brilliantly overall. The S8000 was consistently in the top half of the results table for image quality, although its high resolution works against it slightly at lower ISOs, with images coming back a little soft. The sheer complexity of the lens is an issue too, with several of our pictures show marked amounts of chromatic aberration, with the problem so severe in certain high-contrast areas that Lightroom's automatic tools couldn't sort them out. If you can beware high-contrast edges, however, the S8000's image quality is fine.
In use the S8000 is an enjoyable camera. The 3in, 921,000-dot screen feels particularly fine-grained and though there might not be a proper manual mode, at least changing important factors such as exposure compensation and ISO is easy. Its relatively slow burst mode - a little under 1fps in our tests - does little to elevate the S8000 above the pack.