Product Round-up Yes, there are hundreds - nay, thousands - of apps you can download and extend the functionality of your iPhone 3GS. But don't forget there are plenty of hardware add-ons too, from handset battery life boosters to kit to make the Apple phone more care friendly. Here are the ten we think are most deserving of your hard-earned.

Powermat Wireless Charging System
Charging without cables? It sounds like science fiction, but it's available right now from Powermat. You'll need a special iPhone case, which connects to the handset's dock port - it also has a handy pass-through Micro USB port - to a coil of wire which picks up magnetically transmitted charge from the Mat, sold separately. The case, if a smidge heavy, will shield your iPhone from knocks and bumps into the bargain. The mat, meanwhile, can also charge a host of other mobile devices at the same time.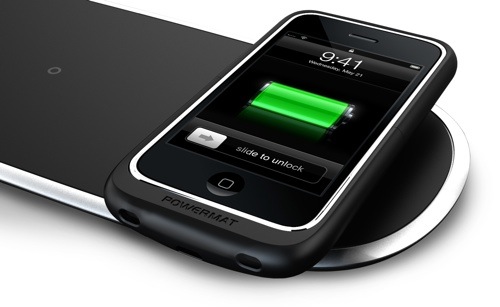 Reg Rating 70%
Price £35 (Case), £70 (Home and Office Mat)
More Info Powermat UK

Duracell Instant Power Charger
Duracell makes batteries and that's what this boy is: a rechargeable 1150mAh Lithium Ion power pack you charge up - it takes a couple of hours - then carry with you to juice up your iPhone whenever you need to. The IC has a physical on/off switch so power doesn't bleed away when it's not in use, and in addition to the standard USB port at one end - that's where you plug your iPhone dock cable - there's a mini USB port to charge other devices too - at the same time, even. The IC is very thin and weighs 45g, so it's not inconvenient to carry.