MySQL under Oracle: No changes, except to what we say
Talent pool persists
---
MySQL Con Kaj Arnö veered from the official keynote topic on The State of the MySQL Community and tackled the integration of MySQL into Oracle at the MySQL users' conference on Thursday.
Or, in the words of the affable vice president of database community: "How the mapping of MySQL into Oracle is going. What's happening, what has changed already, what will change soon, and what won't change with Oracle as the steward of MySQL."
His presentation followed those of MySQL daddy Monty Widenius and leading MySQL architect Brian Aker who'd spoke against a single company running MySQL. They'd also pitched their MySQL forks, MariaDB and Drizzle, as alternative projects and products to MySQL for developers and DBAs.
Arnö helped close this year's event, and bookended Widenius and Aker with Oracle chief software architect Edward Screven who opened the show on Tuesday. Screven tried to re-assure SQLers their database is safe with Oracle, because the product is an important component in Oracle's overall stack sell.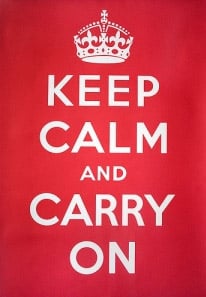 Oracle's message to MySQLers
Picking up Screven's "keep calm and carry on" message, Arnö said that among the things that have not changed since the acquisition is the "huge base" of MySQL users, the members of which have "economic interests in the database that are independent of whoever owns it."
"That won't change," he said.
He also pointed to a "huge talent pool" of MySQL experts inside the company, with "a strong loyalty to the MySQL users we have served over many years..." Arnö has been with MySQL since 2001. "Of course it is not just our talent any longer," he added. "I have come to learn that Oracle does have a few database experts, too."
Earlier, Widenius had spoken of the MySQL developers who'd gone from Oracle and are now either at his or other companies in the MySQL ecosystem. Aker, meanwhile, last month blogged that the "vast majority are still at Oracle."
Another thing that won't change, Arnö said: the GNU General Public License (GPL), under which the open source MySQL database is distributed. The GNU license is the most commonly used open source license. It's based on the "copy left" principle, which requires derivative works of GPL-licensed programs to also be licensed under the GPL.
The GPL license provided a safety net for MySQL users not certain about MySQL in Sun Microsystems' hands, he said, and it provides the same safety net for those unsure of Oracle. "We have seen strong, clear statements from Oracle that the GPL will continue," he said.
One thing that will definitely be different under Oracle's stewardship, Arnö said, is community leadership. Big O plans to be more pro-active. MySQL users can expect continued improvements in performance. But also with an emphasis on "maturing" the database properly.
"Many of us remember that when [MySQL] 5.0 was announced, not everybody was exactly happy about the maturity of 5.0," he said. "We were deemed as having introduced it too early to deserve the stability label of GA."
Arnö added that the MySQL community could also expect more conservative statements overall about the future of the database going forward, thanks in part to Oracle's size and the need to follow the mandates of regulations such as Sarbanes-Oxley. "There are going to be stronger corporate controls about what we can say," he said. [No kidding - ed].
Oracle also plans to push a stronger emphasis on MySQL for Windows - a message Screven pitched Tuesday.®