This article is more than 1 year old
Hasselblad CFV-39 digital back
39Mp upgrade for your 50-year-old camera, anyone?
Review In a world constantly upgrading and adding new innovative features to tempt users into buying a new piece of gear; it is truly refreshing to come across a product that not only raises the bar on quality, but reuses old camera systems - giving them a new lease of life. The CFV-39 digital back is something of a revelation, because it works with a series of medium format Hasselblad film cameras dating back to 1957 and brings them bang up-to-date capturing images at a resolution of 39Mp.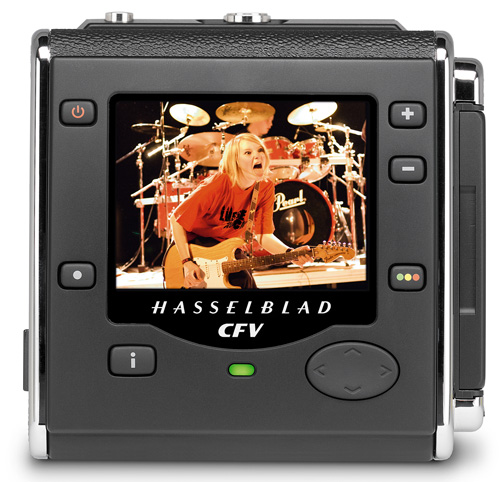 Green investment? Hasselblad's CFV-39 digital back
If, for some strange reason the name is unfamiliar to you, in short, in the professional photography world, Hasselblad has stood for ultimate quality, rock iron dependability, and heck just something you aspire to. Becoming an owner of some of this gear generally meant that you had achieved technical and compositional excellence, and you wanted to capture it with the best out there. Seriously, this is the camera system on many Apollo missions for NASA including the moon landings in 1969.
The CFV-39 digital back allows you to get those cameras out from the last century and use the V-System cameras with their beautiful glass once again, it simply fits in place of where the roll film used to be. Hasselblads have never been inexpensive, but talk about a return on investment. Here's a manufacturer looking after a fiercely loyal user-base and along with it offering what could be seen as the ultimate green camera system. You can check out a list of supported cameras here.
Nowadays, Hasselblad makes a modern auto focusing digital system; the H3 and now the H4D which boast up to 60Mp in several models. This bridge product only has 39Mp but boy that is enough of a shock when coming from 35mm-based sensors. It is 50 per cent bigger than the size of full-frame 35mm systems. The sheer definition is stunning. So digging in the drawer of 'previously loved' my 1950s 500c (with a Carl Zeiss Planar 80mm f2.8 lens) and a slightly more modern 903SWC with its Zeiss Biogon fixed 38mm f/4.5 T* emerged to ride again! Plus we were loaned an excellent 503CW also with a 80mm f/2.8 from the Pro Centre.
The 500c was a camera that I used all through the 1990s. I picked it up for a good price and I liked the fact it was so small, despite being a larger format, and could be used everywhere. Its waist level finder allowed lower angles than 35mm systems and seemed to evoke more 'craft' whilst your head was bowed in front of subjects. Sturdy, but lightweight; it handled very well, and could take the knocks in a camera bag crammed with 35mm systems too. I hadn't seen this beauty since magazines stopped asking for medium format film at least five years ago.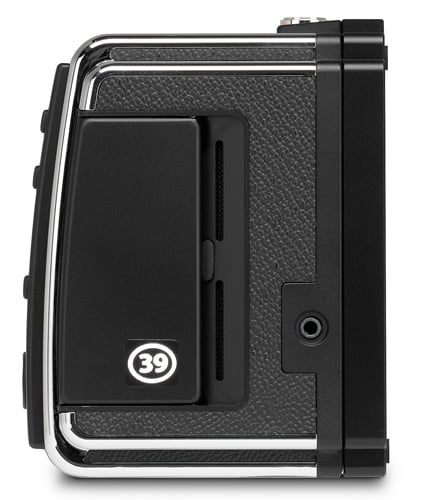 Fitting on to old V-series cameras requires no modifications at all
To explain the principle of changing film backs seems archaic now in this digital age, but once upon a time, if you wanted to change the speed of the film you were shooting on you had to wind it back into the canister (on 35mm) or scrap the remaining exposures and advance it to the end (120 Film - this system) so you could put another one in. However, the changing back system found on Hasselblads was much more elegant. You simply put the dark slide in to shield the film and swapped multiple backs mid roll for a black and white film or transparency, or negative film.