This article is more than 1 year old
Hasselblad CFV-39 digital back
39Mp upgrade for your 50-year-old camera, anyone?
Similar to other RAW conversion software available, Phocus allows you to adjust the white (black, grey) balance after the event and a whole lot more from Hasselblad's 3F RAW lossless compressed native format images captured on the CFV-39.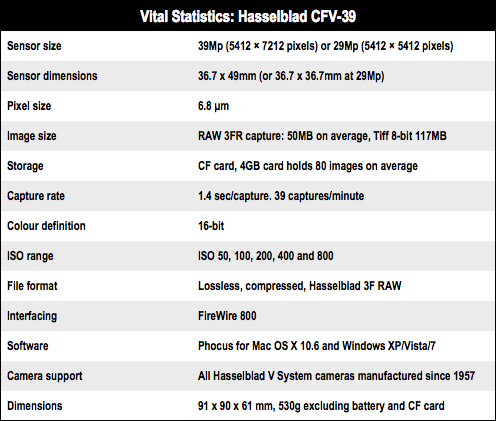 Just about every conceivable adjustment can be made in Phocus before you export it to the next stage. Presets you make can be saved and used for whole collections or for new images imported. Calibration is important here, and profiles will help you use settings for certain printers or publishers that you work with.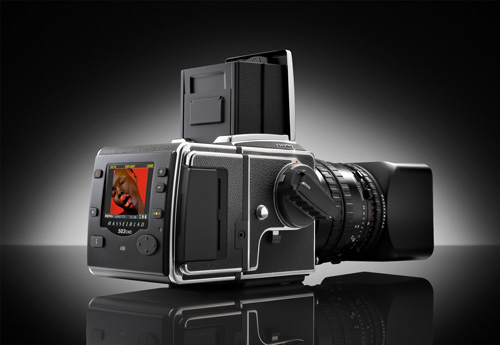 Back to the future, literally
There's Simple mode too, if you just need a faster workflow and Hasselblad does update Phocus frequently, currently at version 2.0.1. It takes a little while to find out just how much it can do, but once workflow is sorted, it's a breeze. If you need convincing regarding the cost of this gear, Hands on a Hasselblad is a programme of training events, which will soon to be updated to include the new, exclusive Hasselblad studio opening in Hoxton, London in May.
Verdict
Overall, the CFV-39 is a very positive nod, letting you know this company values its loyal user base with equipment of old. It is a real pleasure to not see this gear go to waste and be passed by and really, the image quality that can be achieved speaks volumes. Download this 50MB zipped, full-res TIFF file here and see for yourself. UK buyers also get the advantage of a complete service of camera bodies and viewfinders included in the digital back's purchase price. With the inevitable migration to pure digital systems, secondhand lenses and bodies are much cheaper than they used to be. Time to grab a bargain? At least for the front end. ®
James Cumpsty is a professional photographer and videographer working in the music industry.
Thanks to the Pro Centre for the equipment loan.

Hasselblad CFV-39 digital back
Professional digital back that brings valuable medium format film gear into the 21st century with a price to match the quality it delivers.