This article is more than 1 year old
Heavy Rain
Interactive morality test
Review Entertaining, thought-provoking and not to be easily dismissed. These are the reactions that come to mind after working my way through Heavy Rain, the interactive drama/game from developer Quantic Dream, a company previously known mainly for Fahrenheit.
They are also French, and when everything goes a bit Jean Luc Godard I kept telling myself, "Give them a break, they are French".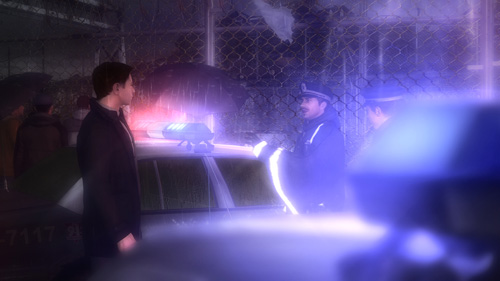 "One ring and two jammy please"
The main narrative of this game/interactive film centres on a series of murders committed by the Origami Killer. He is so named because he kidnaps boys and drowns them five days later, leaving them all with an origami model in their hand and an Orchid flower on their chest.
You play four main characters whose stories start separately but become intertwined as you interact with the game. You start the game as Ethan Mars, a successful architect with a fittingly posh house and two kids. Sorry mate, that's all about to change!
His youngest son is killed in a slow motion car accident at the start of the game and then everything seems to take an appropriately depressing tonal shift as his other son goes missing. The game manages to evoke a great amount of empathy for poor Ethan, even while his terrible luck makes your gaming experience more gripping and involved.
The token female character is reporter Madison Paige, who is introduced to us getting beaten up by masked men in her underwear. I did have fleeting thoughts of this developing into some kind of snuff narrative before the twist came in at the end of the scene.
Another unfortunate - Norman Jayden - seems to be a rather ineffectual FBI profiler with a massive drug problem (I had fun plying him with tripto at every opportunity).
Finally there is poor old asthmatic private detective Scott Shelby, who seems to be this story's punching bag.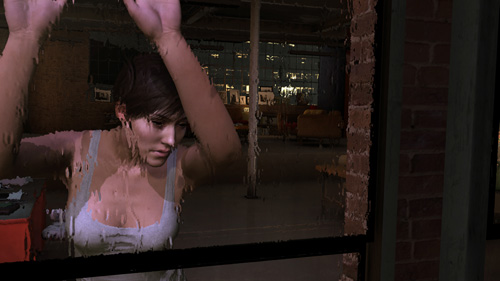 When I'm cleaning windows