Heavy Rain
Interactive morality test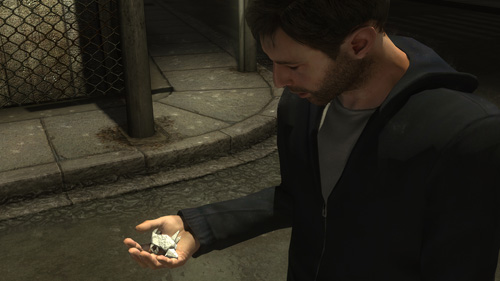 Nice fold
I liked Heavy Rain because it draws you in with real human drama, and forces you to make an effort to think about what you're doing. This makes for some very difficult decisions. This thought and commitment required from you, the player, is its main accomplishment as a narrative piece of work.
The voice acting isn't great but the soundtrack is immersive throughout and sets the dystopian mood. As does the rain……..did I mention there's lots of rain? The developers use it as a great visual tool; characters hunch to avoid it and amazingly everyone actually looks wet.
The visuals in this game are claustrophobic, paranoid and amazing, but as my friend pointed out with all the faffing about you have plenty of time to appreciate them, so they'd better be good.
At points near the beginning of the story I kept thinking that this game is one long quick time event, which was good for me because I could get in some practice on the Sixaxis controller – me being mainly a PC gamer.
I have to admit to spending a lot of time laughing about having a piss as the male and then female character, as well as pushing my soon-to-be disappeared kid on sees saw and swings.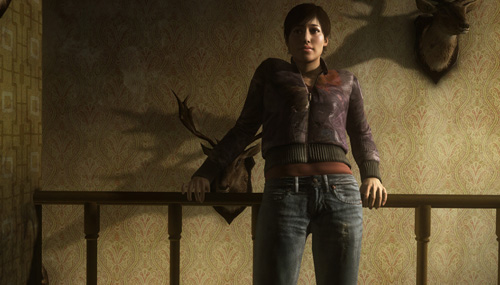 I'm having a rail of a time