Heavy Rain
Interactive morality test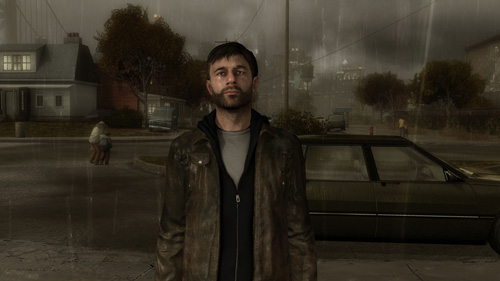 Why does it always rain on me?
Unfortunately these actions didn't include the irony of the annoying real world tasks in GTA; but I realised as the game got darker and grittier that I really should be paying more attention to the choices put before me, and their possible consequences.
You could argue that these repetitive everyday actions help you become immersed in your environment and the gaming experience, but I think that these are just distractions from the real core of the game play.
On several occasions the night I played this game I found myself making dubious choices that involved people getting shot because I was reaching for my cider and hit any old symbol when the choice came up!
When I replayed the game, I made different choices in this same scene no one got shot, but the game continued forward to the same conclusion, which I found slightly frustrating.
The PS3's hardware doesn't give as much as an uncomfortable hum while dealing with the game play, graphics and audio. The game is just magnificent to interact with and experience, and after playing it I am sure that anyone who starts it with the understanding that it's not quite as in-depth as KoTR or Mass Effect, will want to see their chosen story all the way to the finish.
Heavy Rain takes time to ramp up, and I would say that is its main flaw. However, if you stay with it it's absorbing and captivating, more than enough to pull you back in and keep you enthralled in its shadowy eccentricities for hours (literally) on end.
Oh and if you didn't make the origami bird from the box while the game was loading you have no right to comment on this review.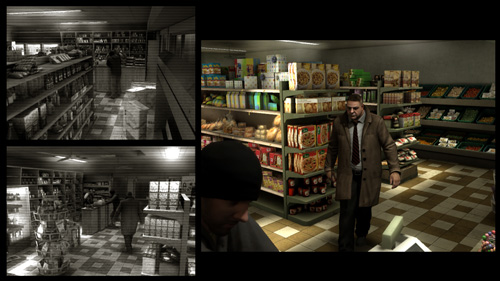 Where is the security with these cameras?