Review Despite appearing on sale in larger numbers in recent months, touchscreen PCs still tend to be sold as luxury items with a price to match. So with the Inspiron One 19 Touch, which starts from under £500, Dell is deliberately giving the whole touchscreen PC market a boot up the backside.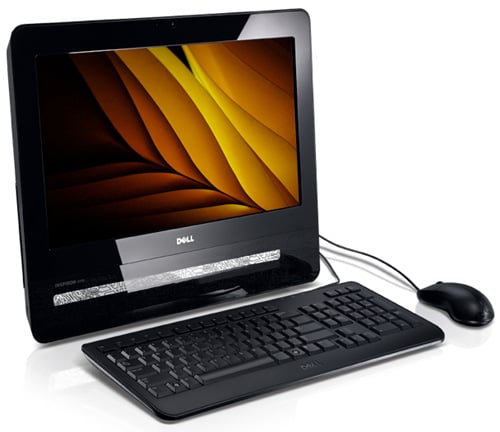 All fingers and thumbs: Dell's Inspiron One 19 Touch
It's certainly a bold move from Dell, whose previous desktop touchscreen offering, last year's well-received Studio One 19, cost about twice that price. But does that just make the Inspiron One 19 Touch half as good?
The model on test here was the £549 base configuration featuring a 2.6GHz Intel Pentium Dual Core E5300 processor, 4GB of memory, a 500GB hard disk drive and one year of warranty, but Dell has just upped the CPU spec to the 2.7GHz E5400. The all-in-one display and system unit is encased in today's obligatory glossy black plastic with a tough lean-back prop stand at the rear.
Despite the '19' in the product name, the widescreen display measures 18.5in diagonally and has a native resolution of 1366 x 768 pixels. The bezel incorporates a webcam centred above the display and a pair of notably tinny sounding 2W speakers at either side.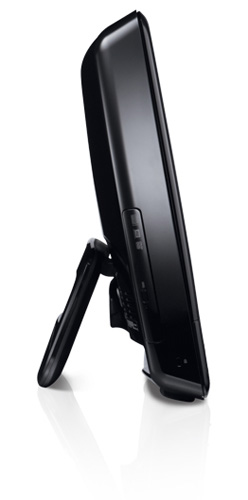 Despite looking chunky from the side, it's an impressively compact computer
The right-hand edge of the unit houses three USB ports, an eight-format media card slot, a Firewire port, and 3.5in stereo sockets for mic and headphones. There is also a pair of buttons for adjusting screen brightness, one of which can be used to call up the full menu of display controls. Further down this edge is a hard disk activity LED - essentially where no one will see it - and the power button.
Sponsored: Ransomware has gone nuclear