This article is more than 1 year old
Livescribe Pulse Smartpen
Save your scribbles
Review Who would have thought something as basic as the pen could be up for a geek-friendly makeover? The folk behind the Livescribe Pulse Smartpen, obviously, because what they've come up with is a pen which can record your writing and anything you or others say, and then squirt it all into a computer for keeping and sharing.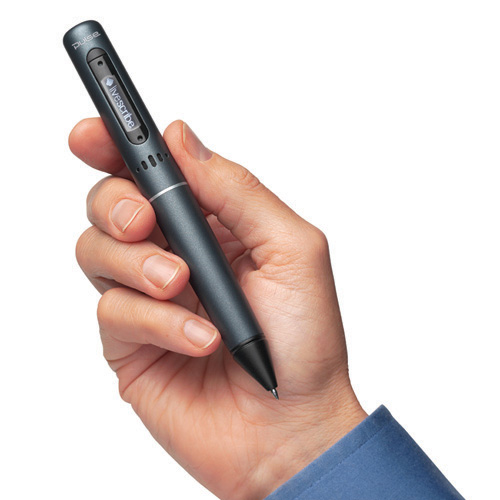 Livescribe's Pulse Smartpen: bye-bye, biro?
Out of the box, the pen is limited to playing back recorded audio through its own loudspeaker or earphones. To get anything onto a computer you need to download free PC or Mac software.
You can then use the bundled dock to transfer pages of writing to your computer, and download apps into the pen. Yes, apps. The pen comes with 2-4GB of storage and you can fill as much of that as you like with apps, many of which are free. There are foreign phrase books, unit converters and even the odd game among the small app library at the Livescribe website.
You'll also need to download the Livescribe Desktop software to get access to 500MB of free online storage which you can use to share notes and audio with others online.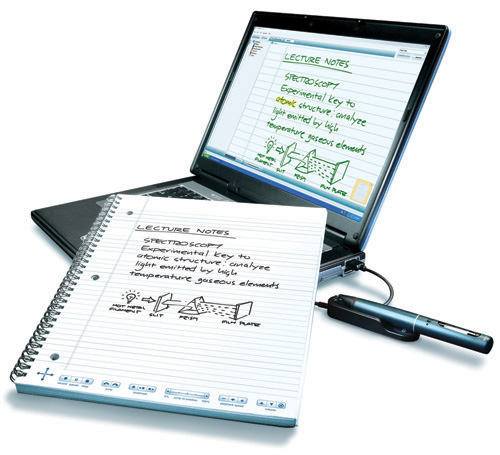 Dock the Smartpen to transfer your text
If you want to transcribe handwritten text into editable text, you need to purchase an application called MyScript. That'll cost you $30 (£20).