Piriform CCleaner 2.2
CCleaner is one of those apps that you won't use every day, but it's darn handy to have ready. Now that enormo hard disks are the order of the day, CCleaner's drive space recovery features are less useful than they once were. But it offers, for us, two key facilities that are essential to keeping a PC ticking over smoothly. First, it'll run through Windows' Registry and keep it ship-shape, spotting glitches and fixing them - handy, this, for removing garbage left by unwanted software installs. Second, it allows you to prevent utilities from being launched at start up, which can ensure your PC boots more quickly and stays that way.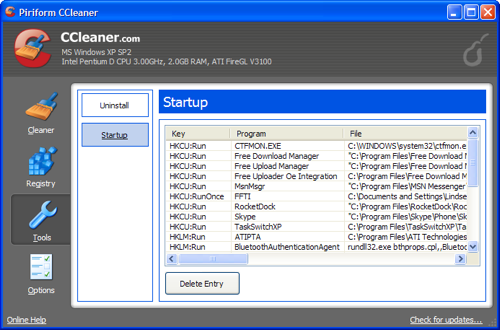 Reg Rating 85
Price Free
More Info and Download Piriform Software

FastStone Image Viewer 4.1
Windows provides a solid image viewer integrated right into each picture-packed folder, but the OS isn't much help if you need to tweak and edit those images. Despite its name, FastStone Image Viewer provides a range of tools for adjusting photos and working on other picture files that take you into Photoshop territory without that pro-oriented tool's feature overkill. In addition to a huge number of graphics file formats, FSIV can handled RAW images from all the major camera makers, so it's a solid sidekick for the serious snapper too.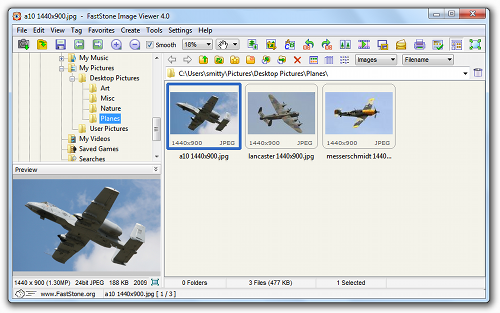 Reg Rating 80
Price Free
More Info and Download FastStone Software