This article is more than 1 year old
Ten Essential... Netbook Accessories
Mobility to the max
Product Round-up The arrival of second-gen netbooks with Intel's 'Pine Trail' Atom chips has seen the breed come of age. Not only can the latest 10in machines from Samsung, Dell and Acer run for up to eight hours on a full charge, but the combination of Windows 7 Starter and the N450 processor has finally brought a decent lick of speed and an up-to-date Microsoft OS to the table. This has brought a sea change in mobile computing to those who previously didn't want to lug a full-size laptop around for reasons of size, weight, cost, or fear of loss or damage.
To herald the dawn of true netbook computing on the hoof Reg Hardware has rounded up ten essential accessories to help you get the best from your small, cheap - well, cheapish - computer.
All ten devices were tested with a Samsung N140 running Windows 7 Starter and a Dell Mini 10v running Ubuntu Linux 9.10 and worked out of the box with both unless otherwise stated.

Busbi Mini 8GB Nano USB Flash drive
The inclusion of not one but two SD card slots in the original Acer Aspire One was a stroke of genius. One card slotted fully into the Acer's bodywork so you could leave it there. Nowadays, netbooks tend to have just one slot and the cards stick out so far out that it seems even a gentle breeze might snap them off. So much for progress. Leaving a memory stick in situ may not be an issue for those with 250GB HDD netbooks, but for those of us with SSD-equipped machines of 4, 8 or even 16GB capacity it surely is, and Busbi's tiny 8GB USB memory stick is the perfect solution because you can slot it into one of your netbook's three USB ports and forget about it. It's not the fastest - an 800MB file write averaged out at 6.8MB/s - or cheapest USB stick we have ever come across, but its a solid little nub of a device in a form factor we wish was rather more common.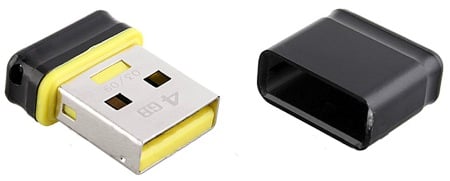 Reg Rating 75%
Price £23
More Info Busbi

LiteOn eTAU108 Slimline external DVD drive
If you want rip an audio CD or watch the occasional DVD on your netbook, some sort of optical drive is needed. Less than £50, the robust and simple eTAU108 is the ideal candidate. The top loading mechanism means getting discs in and out is less prone to hardware or software seizures than a slot-loader while the basic spec should meet the majority of users needs with DVD write speeds of up to 8x and audio up to 24x. The USB cable clips into a handy channel carved into the underside of the drive meaning one less cable to misplace on your travels. At just a shade under 350g it shouldn't weigh you down, and at less than 20mm thick finding a space for it in your bag won't be a problem either. For a few quid extra, the eSAU model can be had with LightScribe, but it's the entry level model I recommend.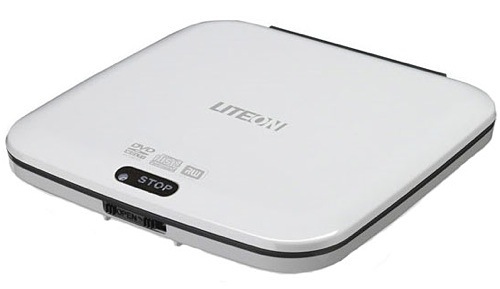 Reg Rating 85%
Price £46
More Info LiteOn