This article is more than 1 year old
Ten Essential... Netbook Accessories
Mobility to the max

Logitech Anywhere MX laser mouse
Netbook touchpads range from the the adequate to the downright awful and are always too small. So a decent mouse is a must and Logitech's new Anywhere MX is a good one to go for. To start with, the tiny USB wireless dongle is small enough to be plugged in and forgotten about, or you can stow it in the mouse's battery compartment. Being blessed with Logitech's "Unifying" receiver technology, it can also connect a Logitech wireless keyboard. The MX comes with what Logitech calls Darkfield Laser Technology which sounds like something from a Neil Gaiman novel but actually means it will work of any surface, including glass and shiny table tops. Darkfield does work - I couldn't find a surface it wouldn't track on. The MX also has all the usual high-end Logitech features such as multi-function buttons, a scroll wheel that doubles as a volume control and a very nice carrying pouch.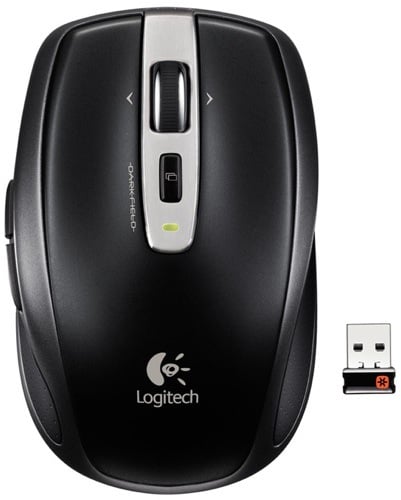 Reg Rating 95%
Price £70
More Info Logitech

Logitech Lapdesk N315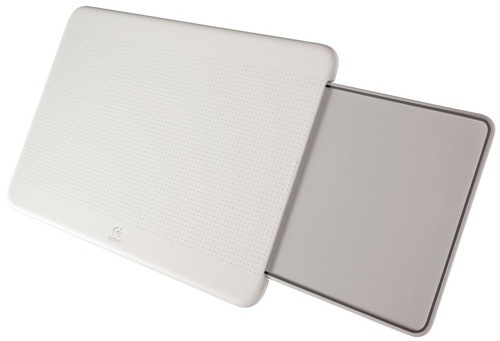 At around 260mm wide, the average netbook doesn't sit too well on an adult lap, but Logitech has the answer: the Lapdesk, a light and thin - just 12mm - tray for your laptop. Handy features include a dimpled non-slip surface and a retractable mouse pad that slides out to the right complete with rubber lip to prevent your mouse falling over the edge. The Lapdesk will work with any notebook of 15in or less but use it with a 10.1in machine and you have plenty of space for other bric-à-brac too, turning it into a genuine desk-on-the-go. The only downside is that even with the mouse pad stowed away the unit still measures up at 37 x 26mm making it a little too big to stow away in most PC sleeve back-packs. It's washable, so when you have powered down you can use it to eat your supper off while watching the telly.
Reg Rating 85%
Price £20
More Info Logitech
Both the Lapstand and the Anywhere MX Laser Mouse are available as a bundle pack for £85 - a fiver less than you'd pay if you bought them separately.