This article is more than 1 year old
HTC HD mini
The smartphone for small pockets?
At 320 x 480 pixels, the LCD screen isn't up there with the leaders in resolution terms – HTC's own Desire is 480 x 800 – but it is sharp and bright. There is always a worry that small touchscreens won't be ergonomic to use, but I had no trouble with the capacitive, multi-touch supporting display here.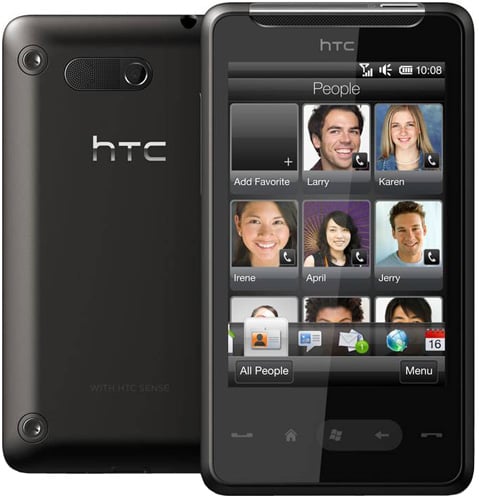 Not the fastest, but certainly capable
When viewing Web pages and photos, pinch to zoom is, as ever, extremely useful. And HTC has done very well with the responsiveness of the Qwerty keyboard, so that even with the screen in portrait mode I tapped out accurate e-mails at an acceptable speed.
The camera lacks a hardware shortcut button and has no flash, neither of which bode well. But test shots were surprisingly good. Outdoors shots had particularly lifelike colour reproduction. Indoors the quality you get depends on ambient light.
Close up shots were remarkably sharp – both the cat shots and the purple flowers were taken just a few inches from the subject. Happily, there is almost no shutter lag, and you can also share photos to Facebook, e-mail and MMS direct from the camera software.
Beyond listening to your own song files, music playback is supplemented by an FM radio with 20 auto-tuning presets. Sound quality through the provided flat in-ear buds is good enough in quiet conditions but loses quality at the highest volume. There's an equaliser with lots of presets that do make a difference to sound quality to suit different music genres.
HTC adds a fair bit to Windows Mobile on the app front. There is a neat little app that lets you use the HD mini as a Wi-Fi router, the Opera browser is pre-installed and used by default instead of the also present Internet Explorer. Other pre-installed apps include a YouTube client, the oft seen marble maze game Teeter, Google Maps and a serviceable Facebook client plus a 15 day trial of the CoPilot Live navigation software.