External storage specialist LaCie has become the latest of its ilk to implement SuperSpeed USB 3.0 in a hard drive.
The 500GB LaCie Rugged USB 3.0 combines the new 5Gb/s bus standard with the French firm's existing rubber-clad 2.5in, 7200rpm hard drive.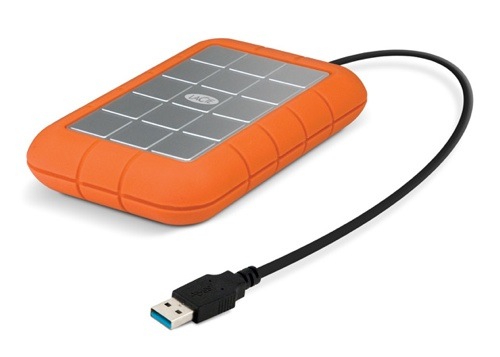 Alas, the limitations of 2.5in rotating magnetic media means that the Rugged has a top speed of 110MB/s - 880Mb/s - which LaCie stated was "three times" the speed you'll get out of an equivalent USB 2.0 device.
Since USB 3.0 cabling and connectors contain a parallel, separate USB 2.0 bus, the new drive is compatible with the older standard - handy if your laptop hasn't got a SuperSpeed port, or you lack a suitable adaptor.
The LaCie Rugged USB 3.0 will cost around £140 when it goes on sale shortly. ®