This article is more than 1 year old
Fujifilm Finepix S200EXR bridge camera
Taking a long shot
Review Until recently, the Fujifilm Finepix S200EXR was the company's flagship bridge camera with its clever extended dynamic range (EXR) noise handling, 12Mp CCD sensor and a 14.3x zoom lens that in 35mm terms translates to an all-purpose 30.5-436mm range.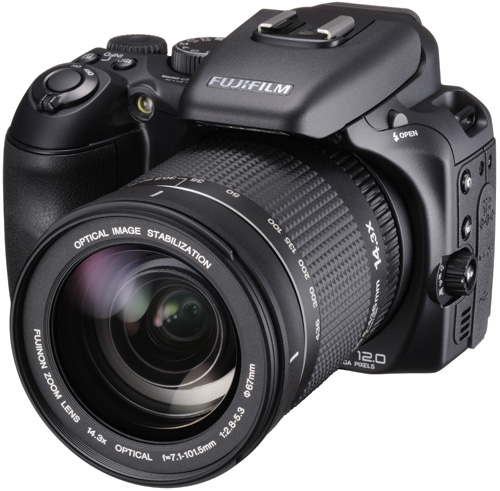 Worth a shot? Fujifilm's Finepix S200EXR
While the company's latest offering, the HS10, to be reviewed shortly, is raising a few eyebrows with its 30x zoom and HD video, it uses a 10.1Mp CMOS and is a rather different beast altogether. So, before the scramble for HD on still cameras obscures the capable S200EXR, a look at this camera's features seems in order, especially as it can be picked up for a great price if you shop around.
To be honest, I wasn't expecting too much from this camera. I presumed it would be fairly inflexible and just take images effortlessly without me having to work too hard. Yet when I first picked it up, I was surprised by the level of control you get at your fingertips. Buttons for ISO, White Balance, AF shooting modes, metering, flash and even face recognition are all easily reached. Even though you can get started swiftly by choosing Auto, the S200EXR really is a camera that, if you're keen to get the best out of it, deserves more serious exploration.
The Fujinon 14.3x optical zoom f=7.1-101.5mm lens delivers an excellent range with its manually operated barrel zoom. Unusually, the lens focus ring is to the rear, nearest the body and the zoom goes in the wrong direction. For me, twist left for wide and telephoto to the right, but this is reversed here. Given this is a non-interchangeable lens camera, this combination seems very capable for most things – most well-lit, outdoor sort of things, that is.
Of course, not all photogenic subjects lurk in dark moody places. In fact, where this camera shines is when the f/2.8-5.3 variable zoom is used at its furthest reach. A 436mm lens exceeds what most people will buy for their DSLR and so its not so bright f/5.3 is to be expected and will be limiting.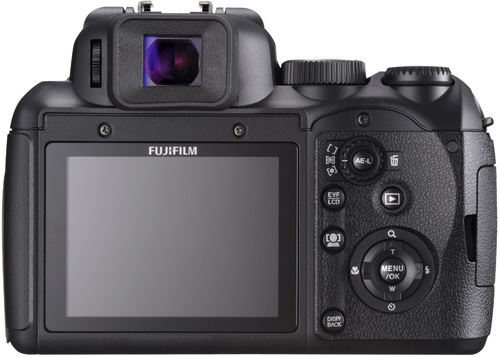 An electronic viewfinder offers an alternative to the LCD panel
With light being all-important at full zoom, the S200EXR is ideal for outdoors where most shooting will be done at this range. That said, another feature that really impressed were the two Macro modes, the most extreme getting to focus 1cm away from an object. Yes indeed, it really is a versatile lens.