This article is more than 1 year old
Fujifilm Finepix S200EXR bridge camera
Taking a long shot
Some lovely generic images help you recognise the correct setting. This makes it more fun, and with a short explanation under each, it's pretty clear. In fact the info that is provided from the 2.7in LCD screen is good all round. Fuji seems to have gone out of its way to educate, as much as feasible, with examples and text.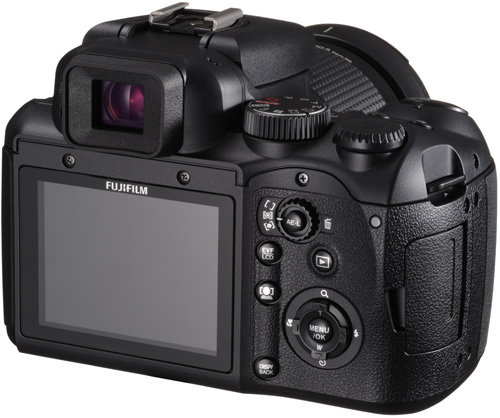 RAW and JPEG shooting, but movie recording is only standard definition
The S200EXR also offers Program, Shutter and Aperture modes plus two Custom settings reserved on the dial too. When using the viewfinder up at your eye, parameters are altered from a wheel, which falls very well beneath your thumb, the four way paddle on the back also aids quick navigation.
Two other modes worth mentioning are the Pro Low-light Mode where bracketing in low light, allows stationary objects (with the camera on a tripod) to appear very sharp and noise free. It takes four high-sensitivity and low-noise exposures and then combines them into an image of exceptional quality. The other is Pro-Focus which takes two images and combines them to give large sensor shallow depth-of-field effect, with the background sent well out of focus.
The S200EXR can capture JPEG and RAW formats and both simultaneously if desired. The movie modes reflect this is a camera dreamt up a while ago now, and offer 640 x 480 or 320 x 240, both at 30fps, so no great shakes. The files are AVI (Motion JPEG's), which can be edited easily enough.
The high contrast LCD screen seems small compared with current DSLR's, and not very high definition, yet the Electronic Viewfinder is packed full of information and appears very high res too. However, it suffers from drag and is slow so, for those used to truly optical viewfinders found on D/SLRs, this is going to seem very strange at first. However, it's still useful for use in bright environments when the LCD panel may struggle to be seen.