Data Locker 1TB AES-encrypted external hard drive
Lock up your datas...
---
Review How much pr0n can a fellow accumulate during a lifetime? Data Locker's Data Locker hard drive provides a whole terabyte of encrypted, password-protected storage for the files you want to keep from prying eyes.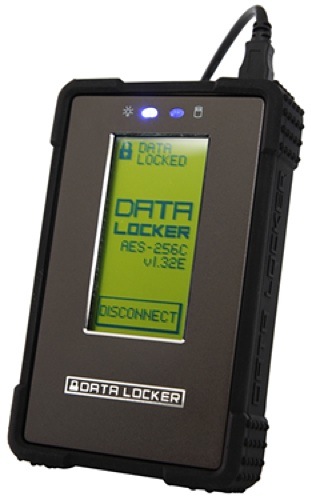 Data Locker's Data Locker: touchscreen tech to the fore
It certainly won't draw any glances for its looks. The Data Locker sports a chunky, two-tone, utilitarian design that recalls pre-iPod digital music players from the early years of the last decade, thanks to its green-backed LCD touchscreen. All it lacks is a headphone socket...
Said display provides a password-entry keypad and options screens rendered in the blocky text and graphics of an earlier computing epoch.
The 1990s just called and they want their user interface back, please.
The drive's one nod toward modernity is the protective, knobbly cornered rubber band that slips around its sides.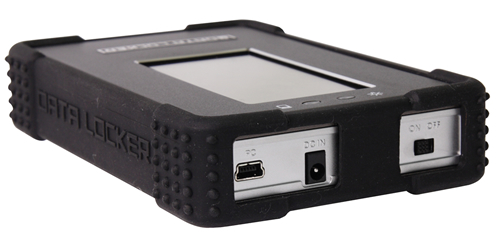 Complete with easily overlooked on/off switch
If the drive doesn't do anything when it's connected up, it's probably because you've neglected to flip the wee on/off switch - not a feature I expect to see on a modern external hard drive. Switch switched, and the bus-powered drive starts up, its display presenting you with a numeric pad on which to tap in the password.