'Snowmageddon' on Saturn snapped by amateur stargazers
Gigantic ammonia blizzard storms of the ringed giant
---
A tip-off from an amateur astronomer has enabled top planet-gazing boffins to probe a fearful ammonia snowstorm deep in the roiling atmosphere of Saturn, ringed giant world of the outer solar system.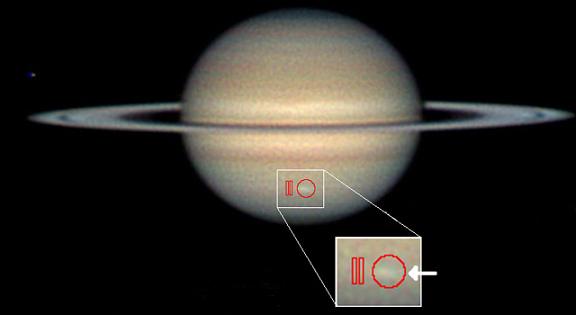 Cassini happened to be looking in the right place to catch this one.
The terrifically intense storm, according to NASA boffins studying it using the Cassini space probe in orbit around Saturn, churned seldom-seen phosphine up from the planet's internal deeps and chilled the base of the ringed giant's stratosphere visibly.
"A balloonist floating about 100 kilometers down from the bottom of Saturn's calm stratosphere would experience an ammonia-ice blizzard with the intensity of Snowmageddon," said Brigette Hesman, Cassini boffin.
"These blizzards appear to be powered by violent storms deeper down - perhaps another 100 to 200 kilometers down - where lightning has been observed and the clouds are made of water and ammonia."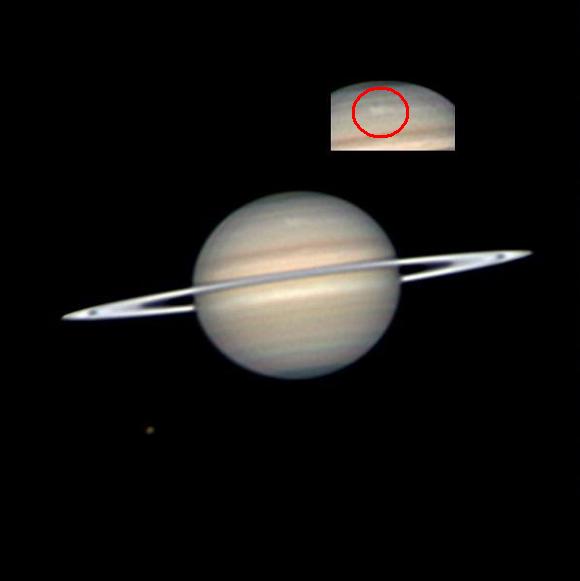 The one that got away.
But the Cassini brainboxes would never have realised that their instruments had scanned the storm without the help of amateur sky-watchers peering through their home telescopes. It was a picture from Christopher Go, who lives in the Philippines, which tipped the NASA scientists off regarding the storm. The pic was sent in by Go's fellow enthusiast Anthony Wesley - who last year was the first to detect an impact spot on Jupiter.
"We were so excited to get a heads-up from the amateurs," said Gordon Bjoraker, a boffin. "Data from the storm cell would have been averaged out [if they hadn't given us the nod]."
A NASA statement describes the Cassini snowstorm scoop as "the most detailed data to date" on Saturnian storms. ®