This article is more than 1 year old
Ten Essential... iPhone Games
Gaming-on-the-go heaven

Angry Birds
Current darling of the UK App Store, Angry Birds not only steals the physics crown from Ragdoll Blaster, but also out-charm even the Rolando games. Given it's the biggest selling game app at present, and the one you're most likely to see fellow iGamers playing, it feels surprisingly like it was made for you and you alone. Its lovingly crafted nonsense will have you chuckling to yourself with every oink, boing and hurrah.
Although slight on extra features, such as multiplayer and challenge modes, and constrained by the iPhone's screen size into a trial-and-error approach to ballistic success, you'll still find yourself returning to levels time and time again to obtain all three of those illusive stars.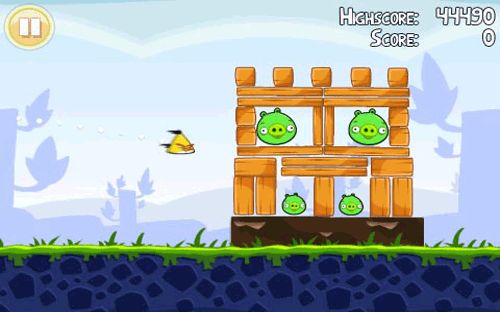 ---

Reg Rating 80%
Publisher Rovio
Price £0.59
More Info and Download Angry Birds

Flight Control and Flight Control HD
Air Traffic Control might not seem the most appealing simulation for a casual game, but Firemint's excellent line-drawing interpretation more than deserves its place as one of the best loved iDevice games.
The premise is simple. As controller of an airfield, above which the sky is filling with aircraft, all you need do is draw lines to guide aircraft down onto their respective landing zones: a large runway for jets, a small strip for light aircraft and a helipad for helicopters. But like all the best casual titles, this simple premise belies Flight Control's hidden depths. With increasingly overcrowded skies, timing is critical to ensure safe landings. Need to delay a flight slightly, draw a wider flight arc; need to stack a plane up, draw a circle and place it into a holding pattern.
As with many of the iPad updates, Flight Control HD offers new maps, improved visuals and increased multiplayer content. So, if you're lucky enough to own an import iPad, or have the cash ready for next month, it's definitely the version to own.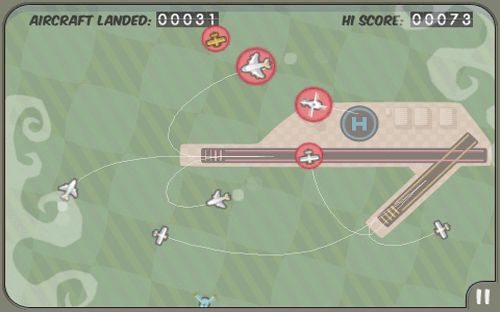 ---

Reg Rating 80%
Publisher Firemint
Price £0.59
More Info and Download Flight Control