Doro 334gsm HandlePlus IUP
Review Without doubt, this is the easiest phone to use among those grouped here. The Doro 334 dispenses with a keypad altogether in favour of four pre-assigned dialer shortcuts. Who you have assigned each button to can then be written on a small notepad that attaches to the face of the phone. Five notepad pages are included along with a plastic cover to keep them in place.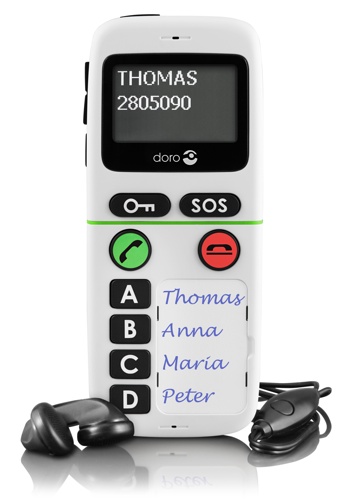 The slightly rubberised and robust 334 sports four other large, easy-to-press buttons which take care of answering and ending calls, locking the keyboard, and dialling a single emergency number, preset to 112.
Of course, the design does have drawbacks: an inability to compose SMS messages or dial numbers that have not been pre-programmed into it.
Around the rear of the phone you'll find a second emergency button which does a number of things simultaneously. When held down, it triggers a very loud alarm, sends an emergency SMS message to a pre-programmed number and dials up to five pre-determined numbers in order of priority. If a number rings for more than 30 seconds or goes to any sort of answerphone, the system ends the call and moves on to the next number and so on until one of the numbers is answered by a human being.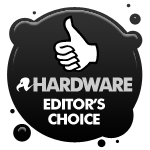 The IUP in the title stands for Isolated User Protection. This is a system that uses an accelerometer to detect if the phone - and thus the user - has fallen or become inactive for a pre-defined period of time. If no further movement is detected the phone initiates the emergency dial protocol and triggers the alarm.
Verdict
The perfect handset for the vulnerable - or simply the technically phobic. ®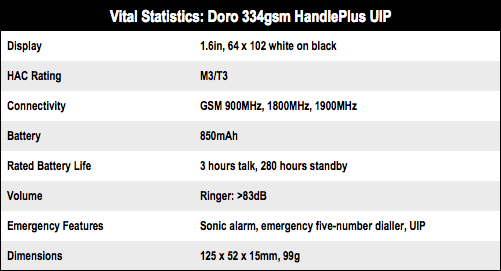 Doro 334gsm HandlePlus IUP
A simple handset designed for calling a handful of numbers and sporting some good emergency features.
Price:
£140 (£115 without UIP) RRP