Hard drive maker Seagate has revamped its range of external HDDs, restyling the line as the FreeAgent GoFlex series - drives with a proprietary interface that feeds standard ports through adaptor cables.
The notion is simple. You buy your drive, which comes with a USB 2.0 adaptor, but if you want to, say, take advantage of eSata, USB 3.0 or Firewire 800, you splash out on the appropriate adaptor accessory.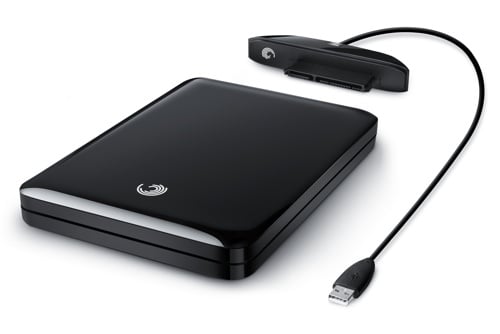 Seagate's GoFlex: one drive, multiple interface adaptors
The upside for Seagate is all financial. It can charge extra for the cables - $20-40; UK prices haven't been made public yet - it saves money by not bundling these accessories, and it can make a single product that feeds all the ports, rather the producing different drives with different connectors.
We're not sure what the benefit for punters is since they'll have to cough up extra for exotic portage whether no matter what. You still need to buy a new drive, so why pick a GoFlex plus USB 3.0 adaptor over a native SuperSpeed product? There's no sign that the Seagate way is significantly cheaper.

GoFlex TV adds HD TV linkage...
Initial GoFlex drives include the Ultra Portable, a 2.5in system with capacities ranging from 320GB to 1TB. Seagate is offering slightly cheaper drive-only packs too. These are joined by the GoFlex Pro line - 2.5in drives with 7200rpm spin speeds and encryption - and the GoFlex Desk family - 3.5in drives.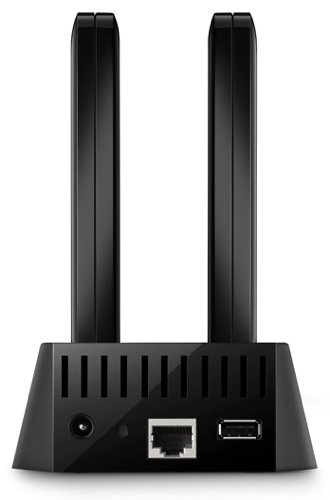 ...while GoFlex Net connects drives to your network
Seagate will also offer the GoFlex TV media player for hooking drives up to tellies, and the GoFlex Net gadget to bring them network connectivity. The Intelligent Dock, meanwhile, provides a cradle for any of the GoFlex drives - it comes bundled with GoFlex Pro products. ®