Apple iPad
It's in our hands - should it be in yours?
Apple's much-touted iBooks app isn't available in the UK at the moment, but I downloaded Amazon's Kindle app and found that the iPad makes an excellent e-book reader. It's the first digital device that strikes me as a genuinely attractive alternative to good old-fashioned books and newsprint.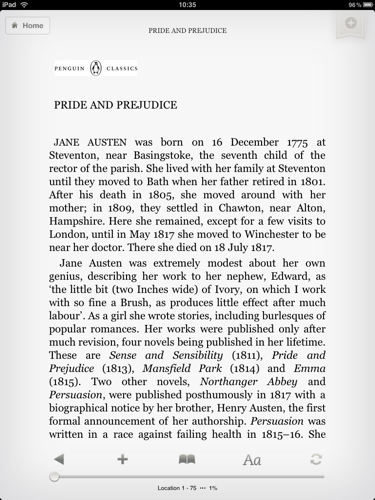 You don't need Apple's iBooks to use the iPad as an e-book reader
The iPad works really well as a video player too. The screen quality is excellent and when I left it running overnight I was impressed to see that it played a full 12 hours' worth of Pushing Daisies before the battery gave up the ghost.
The battery performance is particularly impressive given the speed of Apple's custom A4 processor.
It's early days for the games scene on the iPad, so it remains to be seen how the iPad will cope with demanding 3D graphics, but the iPad feels quick and responsive, and coped effortlessly with all the music, video and photos that I piled onto it.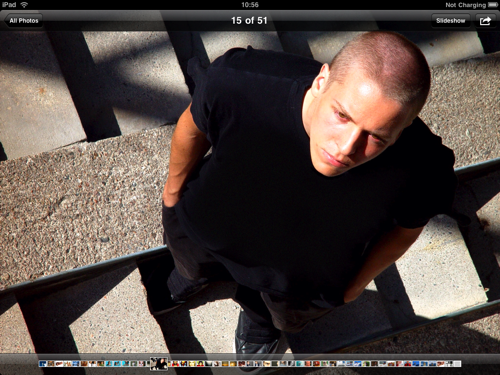 Flipping through photos is effortless
One feature that really shows off the processor performance is the high-speed preview option for digital photos that allows you to instantly flash full-size photos onto the screen as you flick your finger across a row of tiny preview icons.