Apple iPad
It's in our hands - should it be in yours?
Apart from the dodgy Wi-FI, my other disappointment was the discovery that the iPad doesn't work with the - Flash-based, natch - BBC iPlayer. The mobile version of the iPlayer already works with the iPhone and iPod Touch, so I'd expect Auntie to update it for the iPad sometime soon. However, other Flash content, such as films that I can watch using my LoveFilm account, remains unavailable on the iPad.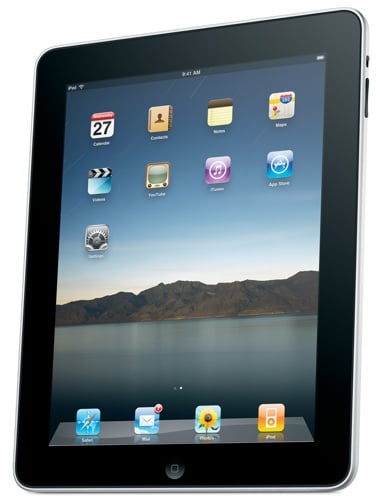 The third way
Of course, Apple's anti-Flash stance doesn't seem to have harmed sales of the iPhone, but it's a shame the company couldn't come to a more grown-up compromise on this issue.
Verdict
Like any 1.0 product, the iPad has its rough edges, the worst being the erratic Wi-Fi reception. However, the basic design is spot on. It's small enough to be portable and comfortable to use, yet large enough to work really well for tasks such as web browsing, reading books and playing video. The battery life is outstanding and the A4 processor seems to have power to spare.



Cutting edge
It's expensive, of course, and with prices likely to be starting at around £400 for the cheapest model it's certainly not going to kill off the low-cost netbooks that Steve Jobs dismissed so contemptuously at the iPad launch.
However, it does justify his claim of creating a new "third device" that fills the gap between a smartphone and a fully-featured laptop – and it could well provide the breakthrough for tablet computing that Microsoft and others have failed to achieve. ®
More Tablet Reviews

Archos 9
Amazon
Kindle DX
iRiver
Story
Sony Reader
Touch Edition

Apple iPad
Apple's media viewer tablet hits the spot.