Ubuntu Unity interface flashed for speed freaks
Windows infiltration inside
---
Canonical has unveiled a streamlined Ubuntu-Linux interface for those wanting almost instant web gratification.
The Unity desktop targets netbooks and touch-screen devices, re-orientating the Linux distro's interface so that the dock runs down the left-hand-side of the screen, while offering a finger-friendly launch menu for frequently-accessed applications. The idea is to reduce on-screen clutter.
Canonical also unveiled Ubuntu Light, which is based on Unity. It features chat, IM, a browser, and a media player. Canonical claimed it'll get you surfing, Facebooking, and checking photos within seven seconds of hitting the start button on a Dell Mini 10v. Both were detailed at the Ubuntu Developer Summit in La Hulpe, Belgium.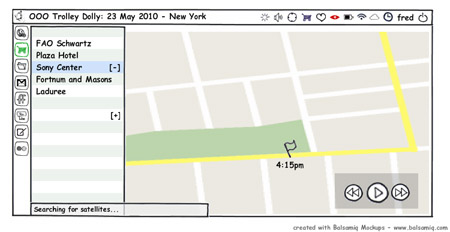 The re-oriented Ubuntu Unity interface, on paper
"It's not about how fast you appear to boot," Ubuntu creator Mark Shuttleworth blogged. "It's about how fast you actually deliver a working web browser and Internet connection."
The secret to fast-boot seems to be that Unity doesn't support what Shuttleworth called "traditional file management."
Ubuntu Light is built for PCs running Windows. It's designed for dual-boot environments, which Shuttleworth called a new frontier for Canonical.
"Traditionally, it's been an 'either/or' proposition - either Windows in markets that prefer it, or Ubuntu in markets that don't. The dual-boot opportunity gives us the chance to put a free software foot forward even in markets where people use Windows as a matter of course," Shuttleworth blogged.
"Ubuntu Netbook Light, or Ubuntu Desktop Light, will give OEM's the ability to differentiate themselves with fast-booting Linux offerings that are familiar to Ubuntu users and easy to use for new users, safe for web browsing in unprotected environments like airports and hotels."
Unity is planned for Ubuntu Netbook 10.10, due in October, and it's available today as a PPA supporting minimalist, stateless configurations that suit dual-boot environments, Shuttleworth said.
But Canonical wants input on how to add support for more applications to Unity and update that speedy file management system to make a device running Unity capable of becoming a primary working space rather than just something that's used for occasional web use.
For all their hype, Netbooks are often purchased as a second machine, meant to accompany the user's beefier work or home PC. ®