This article is more than 1 year old
Fujitsu demos next-gen color e-paper
iPad lite
Fujitsu has announced its next-generation color e-paper, ushering in the possibility of lightweight color ebooks with long battery life and fast - well, tolerable - page-refresh rates.
The announcement by Fujitsu Laboratories claims that the company's new e-paper has improved the display's color quality, plus tripled its contrast and doubled the refresh speed of the first-generation technology, announced in 2005.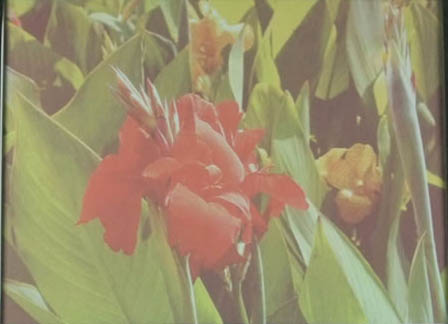 Fujitsu color e-paper, first generation...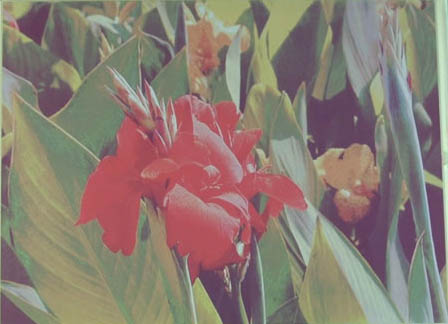 ...and second generation - better, but still trading vibrancy for weight and battery life.
That earlier technology found a home in Fujitsu's FLEPia ebook - or, in Fujitsuese, "mobile information terminal" - which debuted in Japan in 2007. The FLEPia weighed 385 grams (13.6 oz.), was 12.5mm (0.5 in.) thick, had a claimed battery life of 40 hours, and could display 260,000 colors on its eight-inch display.
In comparison, Amazon's monochrome e-paper Kindle with a six-inch display weighs 290gm (10.2 oz.), is a hair over 9mm (0.36 in.) thick, and has a battery life that Amazon claims to be "up to 1 week" - and that's with 3G wireless turned on.
Apple's iPad eschews the low-power, low-weight advantages of e-paper, and weighs in at a noticeably chunky 680 grams (24 oz.) for the WiFi-only version and 730 grams (26 oz.) for WiFi + 3G model. The "magical and revolutionary" Cupertinian tablet is 13.4mm (0.53 in.) thick and has a battery life of around 10 hours.
The iPad's 9.7 inch display is, of course, both color and back-lit - and a lot better looking than color e-paper. But we have found its weight makes a long stint of reading with it in hand a somewhat tiring experience - a problem not found in lightweight monochrome ebooks.
But the first-generation color e-paper Fujitsu's FLEPia met with tepid reviews when it appeared in 2009. Not only was its color rather washed out, but its page-refresh rate was turgid and its price of approximately £750 ($1,115) attracted only the most ardent early adopters.
With its new color e-paper technology, however, Fujitsu hopes to revive its color ebook prospects. (And may we suggest a more euphonious name than FLEPia, as well?) Based on cholesteric LCD technology, the new e-paper maintains the advantage of "remembering" what color to display when power isn't flowing to the LCD pixels, but improves reflectivity by 1.3 times to 33 per cent, resulting in brighter colors.
The display's contrast ratio has been increased to 7:1, which Fujitsu claims is a three-fold improvement, and page-refresh time for a 1,024-by-768 pixel display has dropped to 0.7 seconds, "roughly twice as fast" as previously.
Fujitsu plans to "commercialize" the technology later this year in the Japanese market, but provided no specific product plans. But if you happen to be in Tokyo this Thursday or Friday, you can check out the new e-paper at Fujitsu Forum 2010, and ask a friendly Fujitsu rep about when you might be able to pick up a next-generation color ebook reader.
And make sure to also ask them whether they're talking with Amazon about a color Kindle - or even with Google about Mountain View's rumored ebook plans. There's a lot more to a successful ebook than hardware - content and a content-distribution system, for example. ®