Mobile Broadband
Modem vs modem, telco vs telco
---
Group Test Mobile broadband is a grand concept. The idea of being able to grab your notebook and modem, hop in the car and surf the web while sitting amid the Wordsworthian splendour of Ullswater, or on the 10:15 from Manchester Piccadilly to London Euston, is beguiling.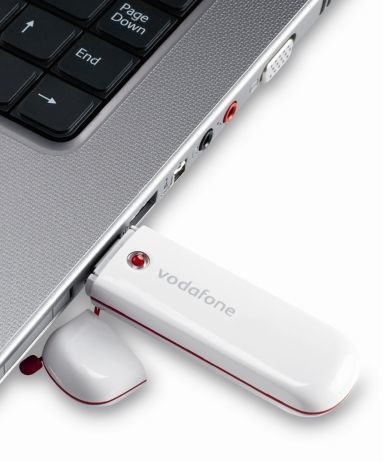 Of course, you may get a rude awakening when you struggle to get a decent signal let alone a reliable data connection. Sadly, mobile broadband is too often like Scotland's national football team: good on paper, but a major let-down on grass.
While HSDPA data coverage in the UK is getting better all the time, the fact is that the further away from a major population center or a trunk road you are, the less likely you will be able to pick up basic 3G, let alone the go-faster HSDPA version. Back in July 2009, Ofcom released coverage maps that, even a year on, give a good snapshot of the basic state of coverage and a graphic illustration of some of the huge gaps in the service.
3 helpfully supplied us with an updated map of its projected 2010 year-end coverage, which painted a rosier picture, and it reckons that come the end of the year its HSDPA network will cover 98.5 per cent of the UK's population. Even taking 3's 2010 map at face value, large empty spaces will still exist in rural areas, especially mid and north Wales, the north of England, Northern Ireland and Scotland.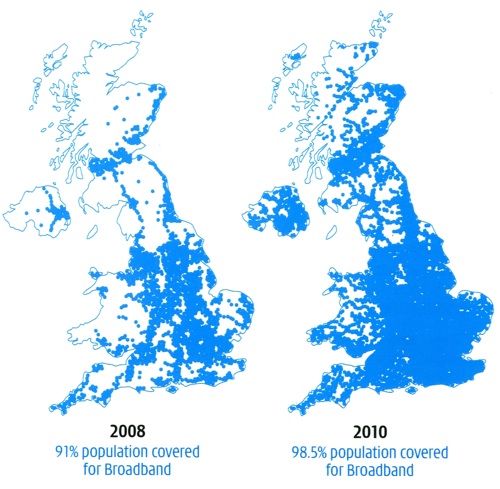 Coverage getting better - on 3, at least
Speed is another issue. Back in 2008, it was revealed that many O2 customers were having their 3G services throttled to 128Kb/s. Late last year, Vodafone announced it was boosting its theoretical system speeds to 14.4Mb/s, but the important word in that sentence is theoretical. Most of the major telcos now advertise services capable of either 3.6 or 7.2Mb/s downstream and between 2.0 and 5.76Mb/s up. As always the devil is in the syntax - all those speeds are prefaced by the phrase "up to".