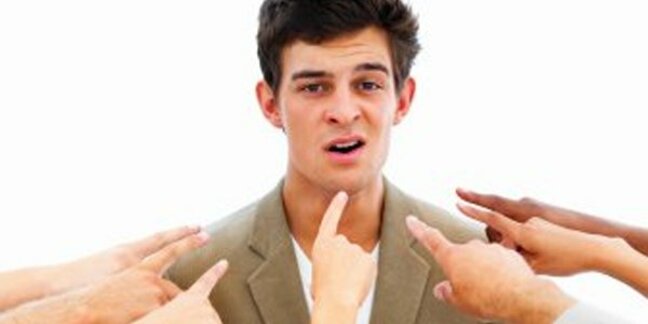 If you are pushing and pushing the IT department and nothing is happening, then Hewlett-Packard's Enterprise Business - the IT services and hardware half of the company that's not PCs and printers - has just the prescription for you. Spend money with HP on lots of amorphous services and very solid and shiny new hardware.
To find out just how badly constipated IT shops are, HP commissioned a survey, which was performed by Coleman Parkes Research Ltd, in February and March of this year, talking to business and IT representatives in the United States, Canada, EMEA, Latin America, and Asia/Pacific regions. Coleman Parkes did interviews with 410 CIOs and IT decision makers and then another 150 with CEOs and other business leaders, asking each about how the rigidity of IT systems and software affects how the business performs - or doesn't. The survey, of course, spawned a study report, which you can see here (pdf).
As we have all been hearing for what seems like decades now, the majority of IT budgets get spent on maintaining current application software and the systems that support them. The ration is usually 70 per cent of the budget, and the HP-commissioned study bears this out and gives it a name: innovation gridlock.
According to Lynn Anderson, vice president of marketing at the Enterprise Business group at HP, across all survey respondents (three-quarters of whom had 1,000 or more employees and a quarter of whom had between 500 and 1,000 employees), about 40 per cent of the IT budget goes to supporting reasonably current, mission critical systems, and another 30 per cent goes into support legacy systems. And by legacy, HP means applications that have been around forever and that people are afraid to touch for fear of breaking them. Generally speaking, this means old mainframe or proprietary mid-range gear - some of which bears a label from HP or one of the companies it acquired.
One of the funnier stats to come out of the survey is that 99 per cent of the CEOs surveyed said that IT was an enabler for the business, while only seven out of ten IT execs claim this. You'd think the IT guys would lie a little better, but clearly Freud slipped. Half of the business and IT execs surveyed agreed, however, that they were suffering from IT constipation... or, er, gridlock. Once they had it defined for them. IT execs and business execs have other gridlock issues, such as clamping down on budgets because of the uncertainty in the economy.
"Almost 60 percent of those polled feel they are not keeping up with the competition," says Anderson. "And they know there is a cost to doing nothing as well as a cost to doing something."
And thus, the top brass want simpler IT projects with faster payback times, which runs counter to the big bang system upgrades that made IBM so much dough a decade ago. Across all the executives surveyed, the ideal payback time averaged out to six months. Three quarters of the respondents want a payback in a year or less, and 44 per cent want payback in under six months.
Given those constraints, which have been affecting the entire spectrum of sales for services, servers, and storage in the IT racket since the recession in the US started in December 2007, HP has to pitch a slew of things to gin up some services business, which in turn drags along hardware and software sales. HP doesn't have a legacy mainframe base that is akin to a printing press for money, like Big Blue does.
But still, HP thinks there is a huge opportunity out there, in part because of those mainframes but also because of other mission-critical systems that have not been upgraded in two, three or four years and the age and the relative age of the applications, some of which were plunked in during the ERP-Y2K boom of the late 1990s.
"This is going to be the largest application refresh in history," says Anderson.
Of the myriad services that HP has cooked to take on IT constipation, perhaps the most useful one is called the Applications Modernization Transformation Experience - but it doesn't involve Jimi Hendrix or drugs. (Mark Hurd doesn't go in for that sort of thing, as you have probably surmised by now.) This is a free service (if you hurry up before HP starts charging for it), and it uses tools cooked up by HP to catalog the applications and the systems they run on. You may think large companies already know this, but they don't. They have thousands and thousands of applications, and it is not odd to find a system in a corner somewhere, burning up lots of money, handling a few users.
Once you figure out what needs to be modernized, HP Financial Services can do a cost assessment of indirect and direct costs as well as savings, deciding what to change first, and is eager to loan customers dough for all the new wares through a lease if they don't want to shell out the cash.
HP's tech support organization is even delivering multilevel tech support for virtualized server, storage, and networking stacks that include non-HP x64 servers. And HP would also be thrilled to build you a brand-spanking new compute and storage cloud if that's the way you want to go, or tweak what you have to make it more cloudy through a service called Cloud Service Automation. By automating and virtualizing existing systems, HP can help free up operational cash that can be ploughed back into capital expenses to modernize more stuff. ®
Sponsored: Webcast: Ransomware has gone nuclear