Cowon iAudio V5 HD media player
PMP my ride...
---
Review As regular readers will know, I have a fondness for Cowon PMPs. The combination of comprehensive codec support and excellent playback found in devices like the A3, S9 and O2 has convinced me that if top notch audio and video quality is your chief desire, Cowon is the place to spend your money.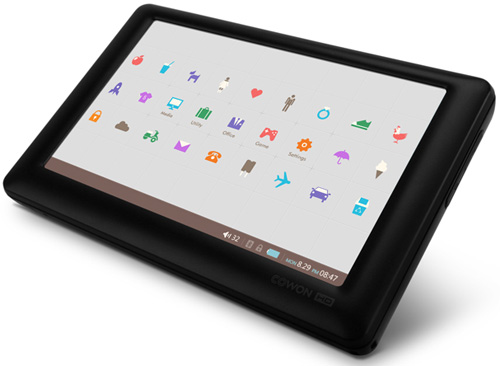 Cowon's iAudio V5: you want codecs, it's got 'em
Physically, the V5 closely resembles the old O2 but whereas the latter only had a 4.3in, 480 x 272 screen, the V5 has an altogether more impressive 4.8in, 800 x 480 panel. Despite the extra half inch it has added to the screen, Cowon has done a good job at keeping the size and weight of the V5 in check. It's just a little wider and taller than the O2 but thinner and lighter.
The glossy LCD is bright, vivid and has a full 16.7 million colour palette. If I had to pick a hole, it would be the sensitivity to viewing angle, which is rather poor when rotated about the horizontal axis. Otherwise it's a superb bit of kit.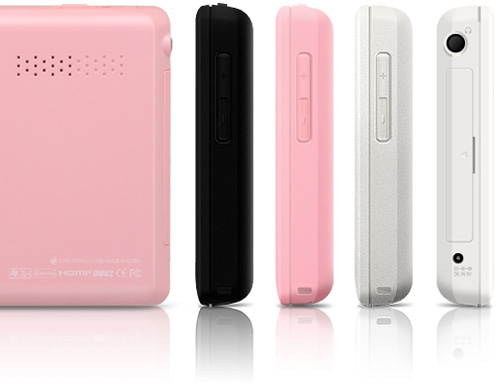 The V5 comes in a range of colours
External controls and ports include a volume rocker on the right, an on/off/lock slider at the top and a flip-down panel on the left that conceals an SD card slot and a proprietary data port for which Cowon supplies a USB adaptor. The flip-down cover is flanked by a 3.5mm audio socket and a power jack. You can only re-charge the V5 with its power adapter only, so remember to pack it when you travel.