Sony is preparing a limited edition of its "wearable" Walkman music player, the W252, to celebrate the release of Metal Gear Solid: Peace Walker.
The latest title in Konami's popular franchise runs on the PlayStation Portable and is due to go on sale next month.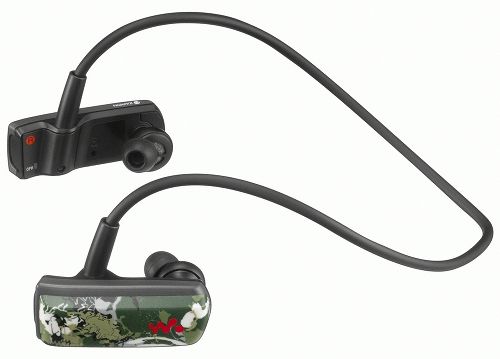 The limited edition W252 has cammo styling
Ditto the MGS-branded Walkman, which will be preloaded with six tracks from the game's musical score and will be accompanied by a code that unlocks extra characters in the game.
The W252 is water-resistant and designed to be worn like a pair of round-the-back earphones. It has 2GB of on-board song storage. The built-on battery is good for 11 hours' playback, Sony claimed.
It didn't say how much the player will cost, but a regular non-MGS Walkman W252 costs £49. ®