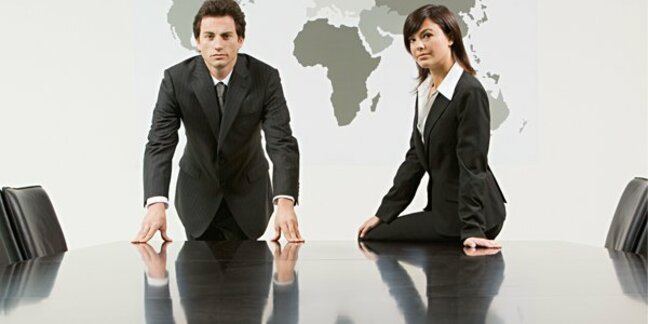 STEC is developing a ZeusRAM non-volatile cache product and a PCIe-connected solid state drive (SSD).
Zeus is STEC's product line for enterprise-class solid state drives (SSD) and the current ZeusIOPS SSD product is used by EMC, IBM, and many others.
Spotted at EMC World, ZeusRAM comes with a standard 8GB of RAM capacity and will be offered as a general cache to STEC's OEM, many of which are sampling the device. It will have faster performance than the ZeusIOPS line as it is a DRAM-based product, not a NAND flash one.
Obviously it has none of the wear-leveling problems characteristic of flash. The company says it is partly non-volatile, because, in the event of a power loss a capacitor facility delivers enough power to destage its contents to flash memory.
The company isn't providing any price indications publicly yet, and we can expect it to be formally announced around the end of June.
STEC's marketing guy at the event, Scott Steltzer, also confirmed that it is developing a PCIe-connected SSD. The firm says there are two basic PCIe SSD card designs; one being a set of flash chips with a driver, taken to mean designs like the ioDrive from Fusion-Io, and the other being a RAID card fitted with flash chips. We think this is like the flash-enhanced RAID adapters from the late and lamented Adaptec RAID operation now being sold to PMC-Sierra.
Steltzer said: "Our approach will be fundamentally different to these two basic designs... being a full-on one. We'll treat the flash as flash. It's going to be significantly different and better than the other products out there today." He wouldn't provide any details about speeds and feeds.
With STEC exhibiting at EMC World and EMC using STEC's ZeusIOPS SSD as its Enterprise flash drive in Symmetrix, CLARiiON and other arrays it might seem likely that the ZeusRAM and the PCIe SSD - ZeusPCI maybe - might feature in EMC's future. ®
Sponsored: Webcast: Discover and secure all of your attack surface