Hooking up the box was easy enough using LNB for the satellite connection and HDMI for the TV. Hooking up the Ethernet connection to get BBC iPlayer configured automatically too. I'd been anticipating some problems with the Wi-Fi connection but it proved not to be an issue, easily finding a half dozen or so networks in my vicinity – more than usually show up when I'm testing mobile phones, for instance.

Versatile, but needs tweaking for Windows 7 compatibility
The EPG is standard Freesat and, as such, is functional rather than pretty. So it's easy to find your way around. Access to the iPlayer is available simply by pressing the red button from any Beeb station except BBC HD – couldn't be much simpler really.
There's no dedicated section for HD though, so you'll need to scroll through the standard channels to find individual HD channels from the BBC, ITV and Channel 4. It can handle HD transmissions up to 1080i too, so more than enough for what's currently available.
Unfortunately, accessing files from a networked PC or NAS drive isn't quite so straightforward as using the network to access iPlayer. It found our network without any difficulty, but then we discovered that it won't work with Windows 7 – just XP and Vista, though this is expected to be rectified with a software update in the near future.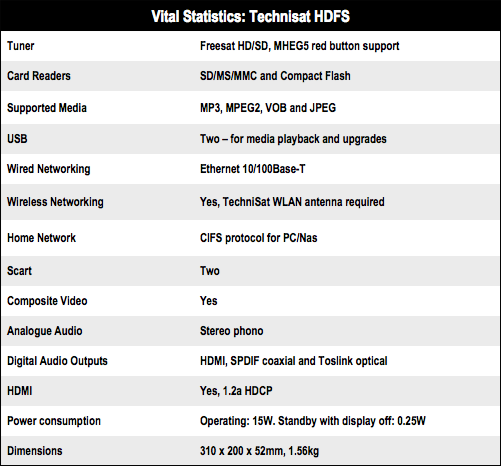 Sponsored: Ransomware has gone nuclear