O2 has followed its exclusive on the Palm Pre with the new Pre Plus and Pixi Plus smartphones, the telco said today.
Both handsets will be available on the network on 28 May. Trying for an iPad spoiler, O2?
We can't see the Palm phones drawing quite as much interest as the Apple tablet, but Palm buffs will look forward to the Pre Plus, which is essentially the old Pre with an extra 8GB of on-board Flash storage on top of the original 8GB.
It also comes with support for Palm's inductive charging technology, Touchstone, right in the box, though the Touchstone charging cradle remains an optional extra.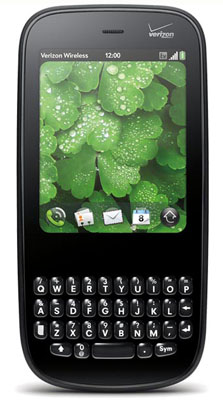 Palm's Pixi Plus: now with Wi-Fi
The Pixi Plus is a Wi-Fi enabled version of the Pixi candybar phone, which, unlike the Pre, always has its Qwerty microkeyboard on show, at the cost of a smaller, 2.6in 320 x 400 display. The Pre Plus has a 3.1in, 320 x 480 screen.
All the phones have GPS, HSDPA 3G connectivity, Bluetooth 2.1 and push email with Microsoft Exchange support.
O2 said the phones will be offered on 18-month and two-year contracts with monthly payments runing from, respectively, £30-50 and £25-60. All tariffs include unlimited texts, and 'unlimited' data and Wi-Fi usage. Bundled talk minutes range from 100 to unlimited.
The Pixi Plus costs £49 on the lowest of each contract's tariff, or free on all the rest. The Pre Plus costs £99 on the lowest of each contract's tariff, £49 on the next one up, and then is free on all the rest. ®
Similar topics