This article is more than 1 year old
LaCie Rugged USB 3.0 portable hard drive
SuperSpeed USB and military-grade toughness?
Review Although it has been said that it won't become mainstream until it is officially adopted by Intel in 2011, USB 3.0 - aka SuperSpeed USB - is steadily emerging from the shadows with more and more manufacturers bringing support for the protocol to the eager masses.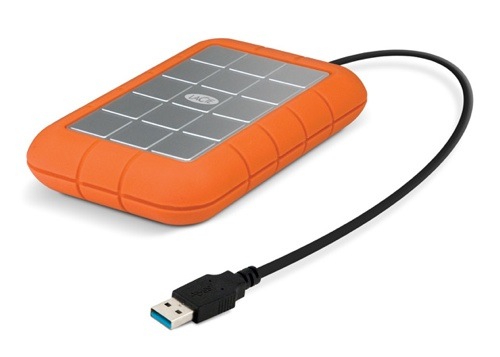 Shock and awe: LaCie's Rugged USB 3.0 has military grade impact resistance
Joining the influx of devices supporting the new standard is LaCie's 500GB Rugged USB 3.0 disk, the latest addition to its rubber-wrapped product line, which already features USB 2.0, eSata and Firewire 400/800 drives.
These drives are certified shockproof to the US Department of Defence MIL-STD 810F specification - MIL-STD 810F Method 516.5: Shock, to be precise. However, LaCie doesn't specify if the Rugged is also compliant with other aspects of MIL-STD 810F such as:
MIL-STD 810F Method 505.4: Solar Radiation
MIL-STD 810F Method 508.5: Fungus
MIL-STD 810F Method 511.4: Explosive Atmosphere
MIL-STD 810F Method 519.5: Gunfire Vibration
MIL-STD 810F Method 522: Ballistic Shock
Essentially, this means that the drive will survive up to a 2.2m fall when it isn't operating. The device specification states that dropping in operating mode "is not recommended", something which I can't in all honesty disagree with.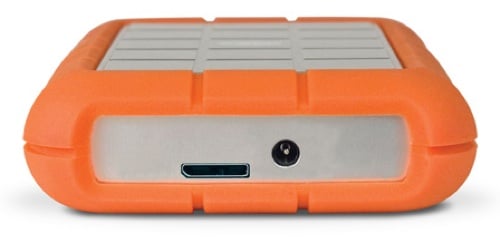 USB 3.0 connectivity - which is handily backwards compatible with USB 2.0
So, the Rugged USB 3.0 may be military spec compliant, but is this enough to keep your valuable data safe around small children and clueless co-workers?