Group Test You might think that getting Freeview HD is just a matter of buying an HD box that you like the look of and connecting it to your TV with an HDMI cable, but there are other considerations besides the cosmetic. Important though they are, the Electronic Programme Guide (EPG), user interface and remote control aren't necessarily at the top of everyone's list.

First, remember that Freeview HD is transmitted using the DVB-T2 system, which is incompatible with standard-definition Freeview's DVB-T. It also uses the MPEG 4 video codec rather than the older MPEG 2. The upshot is that you existing Freeview TV or set-top box won't be able to pick up Freeview HD, and no amount of firmware updates will change that.
So, if you want to view Freeview HD, you need a new receiver.
So, what else do you need to bear in mind when choosing a Freeview HD box? Recording is an obvious issue, and though none of the units in this Group Test can record – we'll be looking at Freeview HD DVRs shortly – some manufacturers have talked about firmware updates that will allow programmes to be recorded on a connected USB hard drive or Flash key. Sure it won't as slick as a twin-tuner recorder, but it may be a useful extra, or suitable for those who don't record much TV.
Playback is an area where the products differ too. Some can play a range of media files on USB storage - or even over your home network, using DLNA. And rather than wait for BBC iPlayer to appear as part of BBCi on Freeview, some boxes have access to it built in already – though none, so far, offers unfettered access to the internet.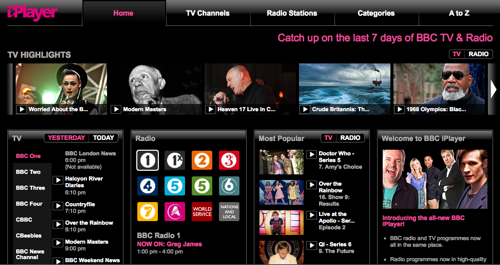 Some set-tops sport BBC iPlayer
That said, format support is generally not going to be as good when it's an added extra on a Freeview HD box as it is in a dedicated media player.