US researchers have fashioned the first self-replicating bacterial cell, "creating new life out of already existing life."
This momentous milestone — rife with both ethical quandries and immense potential — was reached by a team of two dozen researchers at the J. Craig Venter Institute (JVCI) of Rockville, Maryland, and San Diego, California. Announced Thursday, their findings have been published (PDF) by the journal Science.
The JCVI team designed and then synthesized a 1.08 million base-pair bacterial chromosome out of DNA's four building blocks — adenine, cytosine, guanine, and thymine — then inserted it into a recipient yeast cell that had been stripped of its own DNA. The synthetic genome, as described by the researchers, was then "booted up" and the cell went on its merry, living way, replicating as an entirely new, synthetic life form.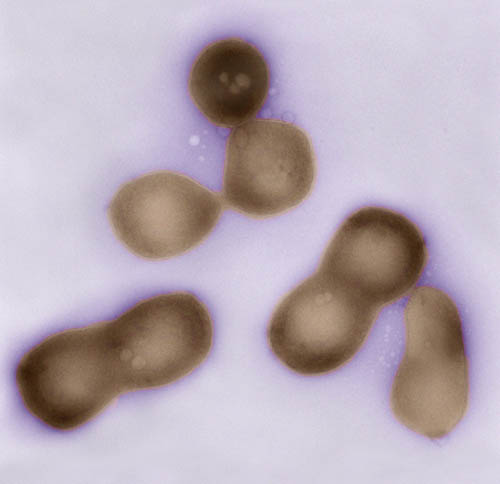 The synthetic bacteria, happily reproducing themselves through cell division
In a FAQ describing the extent of this milestone, the JCVI team was careful to say that they aren't "creating life from scratch," but instead "creating new life out of already existing life using synthetic DNA to reprogram the cells to form new cells that are specified by the synthetic DNA."
The effort has taken nearly 15 years. Previous milestones have included the 2003 synthesizing of a small virus that could infect bacteria. In 2008, the JVCI team managed to synthesize a small bacterial genome, but at that time they weren't able to activate it in a cell. Now they have.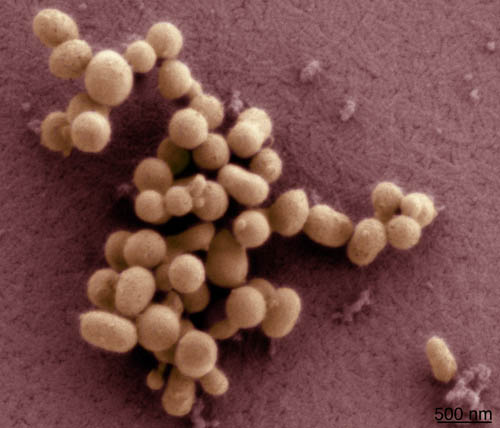 Say hello to M. mycoides JCVI-syn1.0
The ramifications of being able to design cell functions are far-reaching, so much so that: "Throughout the course of this work, the team contemplated, discussed, and engaged in outside review of the ethical and societal implications of their work," according to the JCVI.
But the potential benefits could also be enormous. The ability to "routinely write the software of life," as the JCVI poetically puts it, could create bacteria that might, for example, suck carbon out of the atmosphere, clean polluted water, or sacrifice their own microscopic lives to become energy-rich components of biofuels.
The JCVI team also notes that it's of the strong opinion that "no applications of this work will or should be attempted in humans." They also assure the environmentally worried that their creations can be "engineered with so called 'suicide genes' that kick in to prevent the organism from living outside of the lab or environment in which they were grown."
Clearly, the JCVI's work — and that of its funding source, Synthetic Genomics — is sure to attract attention not only from fundamentalists who fear that man is treading into religiously or ethically proscribed territory, but also from enviros who fear that an unholy marriage of Big Science and Big Business is about to unleash biohavoc on an unprepared world.
Let the moral and legislative wrangling begin. ®