Apple's long-running "Get a Mac" ad campaign has finally been put to sleep, after languishing in limbo since its final ads appeared in October of last year.
Today if you enter "get a mac" in the search box on Apple's website, the list of results is headed up by a link beginning with what appears to be Apple new advertising tagline: "Why You'll Love a Mac."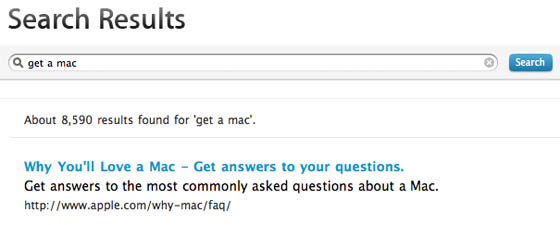 "Get a Mac" has been made an un-campaign, Soviet style
The now-defunct URL www.apple.com/getamac now redirects to a new "Why you'll love a Mac" page — which, by the way, doesn't animate correctly when viewed on the iPad. We can't imagine why...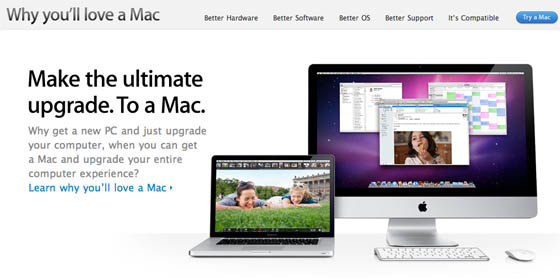 "Better hardware, Better Software," and so on. Yawn...
The award-winning "Get a Mac" campaign launched in 2006, with over 80 thirty-second spots being produced, some exclusive to the UK, Japan, or the web. The series, which feature Justin Long as the scruffy-but-adorable Mac and John Hodgman as the businesslike-but-adorable PC, was one of Apple's most successful, sparking a raft of parodies.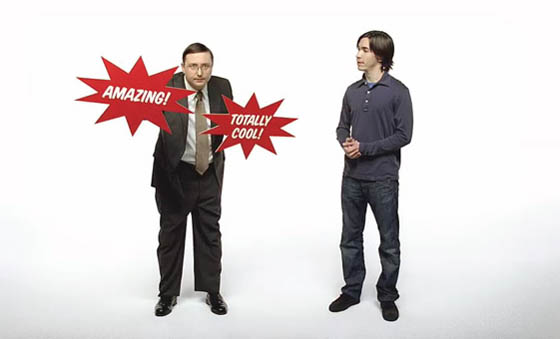 Such frivolity no longer fits with Apple's preferred image, it would seem
The demise of the campaign comes as no surprise. When asked about the campaign last month by an A.V. Club interviewer, Justin Long said: "You know, I think they might be done. In fact, I heard from John [Hodgman], I think they're going to move on."
And now, apparently, Apple has indeed moved on. We add "apparently" only because Cupertino didn't respond to our request for confirmation.
Which is too bad. We would also like to have asked them why the popular-if-snarky series was replaced by something as thoroughly bland as "Why you'll love a Mac." ®
Similar topics