This article is more than 1 year old
Arcam Solo Mini combo hi-fi
Easy on the ear and on the eye
Review Not far from the horizon is the Solo Neo from Brit hi-fi specialist Arcam. Last year, the company's Solo Music had a baby and it was called the Solo Mini. While we wait for Neo make an appearance and no doubt wow minimalists and audiophiles alike, a review of the Solo Mini seemed in order.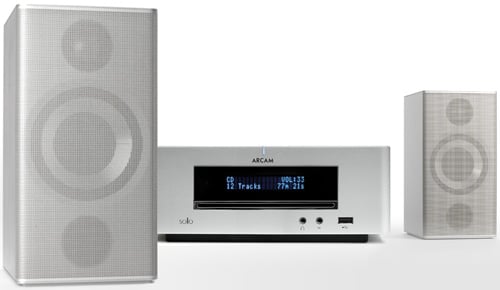 Arcam's Solo Mini: sonically, anything but diminutive
Compared to the Solo Music it offers half the power in a half-size box, but otherwise it's much the same as the original Solo Music, with CD playback, DAB and FM/AM radio, plus iPod/iPhone compatibility, all delivered with hi-fi chops derived from Arcam's separates know-how. It's sold on its own or fully loaded with a pair of the company's Muso speakers and irDock iPod dock, the latter package being the set-up I tried out.
Sharing some of the classy minimalist looks of its predecessor, the Solo Mini is a more discreet, just over half-size box measuring 230 x 90 x 350mm. But pick it up and you'll realise just how jam-packed with technology it is by its 5.3kg weight, due in no small part to the hefty oversized toroidal transformer on board.
The control buttons seen on the Solo Music have been moved from the front to the top and the display has been stretched downwards slightly, while the CD drawer has been replaced with a slot. Build quality feels rock solid and it looks every bit like a piece of premium kit.
Hi-fi highlights include a low-jitter crystal clock and a 24-bit DAC borrowed from Arcam's £1,000 CD37 CD/SACD player. The twin power amps are the same design as those on the full-size Solo Music, albeit half the size, delivering 25 watts RMS into 8 ohms rather than 50 watts.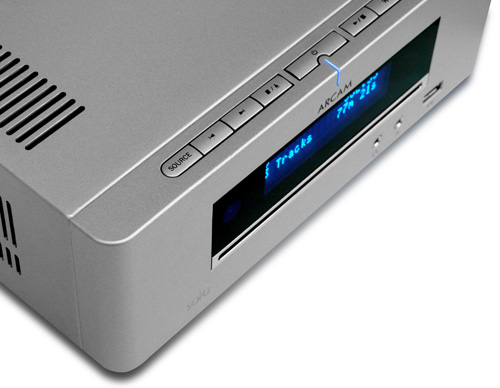 The remote makes lighter work of things compared to the sparse controls on offer
On the front, the single USB port doesn't support tethering to iPods, but will play back MP3 and WMA files from a memory stick. No AAC or FLAC support though, which is a bit shortsighted, all things considered. There's also a 3.5mm auxiliary input for MP3 players and suchlike and another for headphones.