This article is more than 1 year old
Red Dead Redemption
Wild west wickedness
Review The historical Wild West was very different from the fictional depiction of Spaghetti Westerns. Gunslingers rarely had the kill count they were credited with.
Quick-draws were in reality spur-of-the-moment shootouts, with instigators often taking advantage of distraction or inattention. And dying in blaze of glory is pure euphemistic fiction for being slaughtered in an ambush.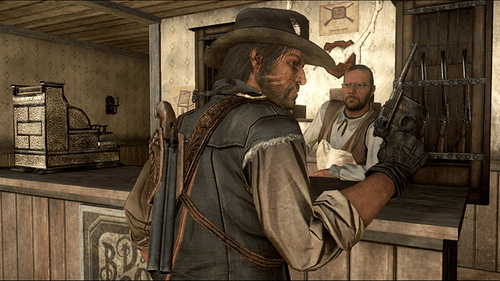 I want to get into The Register, but Hardware will do!
Real gunfighters also only ever loaded five bullets in their six-shooters. They did this because single-action revolvers had no safety catch, so leaving the hammer chamber empty prevented accidental firing.
It's this kind of restraint that typifies Red Dead Redemption, Rockstar's latest and arguably greatest game. By leaving the clichés out of the sixth chamber, the developers have crafted a genuine masterpiece with an assured, yet measured and reserved hand.
That's not to say you won't encounter the odd Lee Marvin or Lee Van Cleef among the cast, or spot countless references and in-jokes. But the game is handled with a maturity and aplomb typical of one of the world's great developers.
Vast in scope but replete with minute attention to detail, Red Dead excites ceaseless wonderment. For me it was the stunning panorama of plains and prairies, and the thunder and lightning of a night time storm. It was the deft touch required to round up the herd, and the disconsolate way a stranger left the Poker table after losing his all-in bluff. And it was definitely the visceral thrill of mowing down hundreds of besieging bandits with a Gattling gun.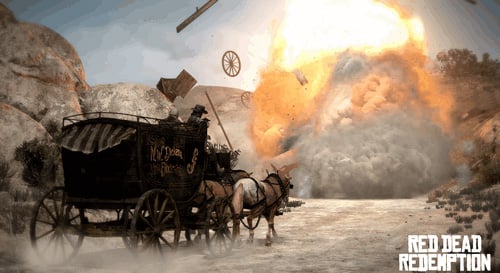 The Pyromaniac fell off the wagon