This article is more than 1 year old
Ten Essential... Gaming Mice
Choose your weapons
Product Round-up Many gamers make do with an ordinary mouse, but there are dozens of the devices designed specifically with gameplay in mind. Some are pricey, others almost as cheap as a standard mouse, but whether you're happy paying through the nose, or trying to stick to a budget, it's always good to know if you're getting your money's worth.
I looked at a variety of mice, from the expensive Razer Mamba to the budget Cooler Master Storm Sentinel. I was looking for a device that was comfortable and good looking; programmable for personal game profiles, while also allowing me to change resolution on the fly.
To get a balanced view, I tried all these mice on two very different gaming styles: first-person shooter Quake III Arena and MMORG World of Warcraft.
So here is my top ten in order of rating – worst to best.

Steel Series Xai Pro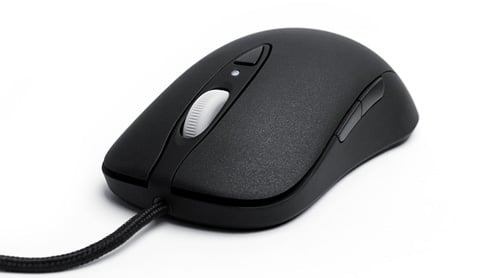 I didn't like the way the rubber wheel on the top of this mouse didn't scroll smoothly, but my ferret did, because he immediately tried to eat it.
After downloading the software from Steel Series' site, it took me 20 minutes to customise the Xai Pro, but I'm glad I did because my unique profile gave me a smooth and steady gaming experience.
As for the LCD screen on the bottom, all I can say is "gimmick". All it does is show you which profile is active. Maybe Steel Series could have lowered the excessive price by removing it.
This mouse is good for right- or left-handed gamers and does what it says on the tin, but it's not worth the asking price.
---
Reg Rating 70%
Price £80
More Info Steel Series
Laser 5000dpi
Rate 1000Hz
Buttons 8
Type Wired

Cooler Master Storm Sentinel Advance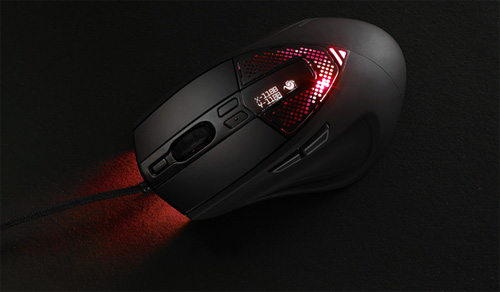 Cooler Master has pulled out all the engineering stops with the Storm Sentinel - this mouse is crammed full of features yet comes at a decent price.
I was able to adjust just about everything: weights, lights and sensitivity.
Ergonomically, this mouse feels good in your hand but the wheel seemed sticky and buttons at the side are clumsily placed too far up the side of the mouse compared to the Logitech products.
As an MMO player, the macro and script recorder buttons caught my eye, and if you are a twitch gamer, then this mouse might be for you. But for those of us with shamelessly shallow tendencies this isn't a mouse that is going to get any wolf whistles.
This one gets my Eco Prize for coming in the least packaging!
---
Reg Rating 75%
Price £49
More Info Cooler Master
Laser 5600dpi
Rate 1000Hz
Buttons 8
Type Wired