This article is more than 1 year old
Ten Essential... Gaming Mice
Choose your weapons

Roccat Pyra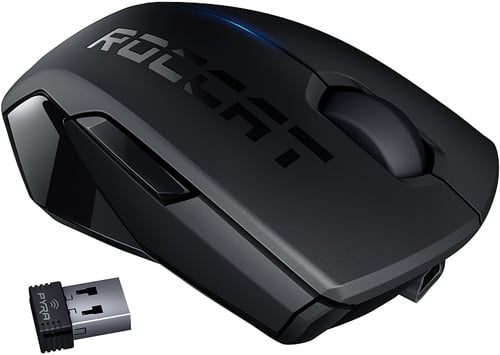 These are two itty bitty laptop travel mice with a nice blue glow.
Judging by the marketing bumf, the main selling point of the Pyras is the "Easyshift" technology, which allows you to double-program your buttons. To be honest, for a travel mouse I found this more complicated than necessary.
The thing I didn't like about them was the weight, which is a little too light for my liking. A gaming mouse should feel a bit heavy in your hands. But the sexy little silky travel bags almost make up for this.
These mice are well thought out and nice looking, but I can imagine my hand cramping if I got stuck in a long battleground or raid.
---
Reg Rating 75%
Price £55
More Info Roccat
Laser 1600dpi
Rate 1000Hz
Buttons 5
Type Wired / Wireless

Microsoft SideWinder X8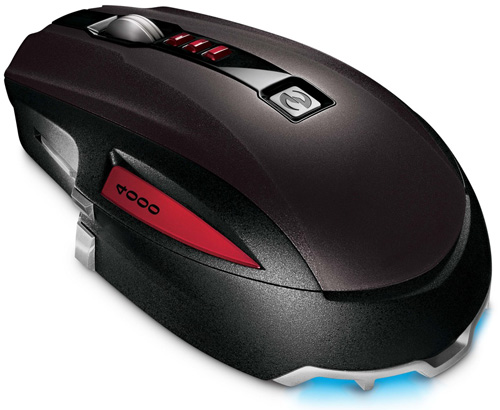 The box, which features a sillouette of Halo's Master Chief, states that this mouse has Microsoft's new BlueTrack technology rather than a standard laser. This did seem to make it smoother on my kitchen worktop and avoid lag reasonably well, which is appealing in a wireless mouse, even at this price.
The design can't be compared to the sleek Razers, but it still manages to feel ergonomic enough to stave off the dreaded GCTS (Gamer's Carpal Tunnel Syndrome).
The charging station - nicknamed "the UFO" - has to be the X8's main selling point. Charge and Play!
---
Reg Rating 80%
Price £70
More Info Microsoft
Laser 4000dpi
Rate 1000Hz
Buttons 12
Type Wireless